Posted on
November 11, 2022
in
A Guide to COR Audits
Any business that takes part in the COR (Certificate of Recognition) program is aware of how vital COR audits are. They are the best way to prove the efficacy of a company's health and safety program and are the only way to keep a company's COR accreditation.
These audits evaluate important components of an organization's OHSMS (Occupational Health and Safety Management System) and employ a variety of techniques to ensure that no detail is overlooked. It takes effort to join the program, and it takes effort to pass COR audits, which is why many businesses plan carefully leading up to the application process.
Chapters
COR Program Defined
COR recognizes organizations that go above and above in terms of occupational health and safety by using a consistent set of rules in their COR audits. But COR is more than an award, it's a standard and a way of demonstrating a company's commitment to modern standards.
COR accredited businesses are eligible for discounts on their WCB premiums. And COR is also linked to a decrease in workplace accidents and the costs they generate. Organizations with COR certification have proven they are compliant and safe, which sends a signal to customers, employees, and leadership.
Applying for COR Audits
A firm cannot just put together a world-class health and safety policy and expect to be COR certified right away. Before COR begins the certification audit, an initial audit is required. Any company that doesn't currently have an OHSMS (Occupational Health and Safety Management System) in place will need to create one and put it into practice for long enough to see significant gains. Many companies use EHS software to document the progress of their OHSMS program. But regardless of how, proof of diligence and safety is required. The longer the paper or audit trail, the better.
COR audits look at both the OHSMS and outcomes of an organization. In a practical sense, this means inspecting the present situation on-site and evaluating workplace incident data. The auditor will examine the amount of incident reports and determine that staff members are maintaining their certificates and training in all areas of important safety.Training Record Management Systems are frequently used to make all the credentials easier to track and provide on request.
After these checks are verified, interviews frequently ensue.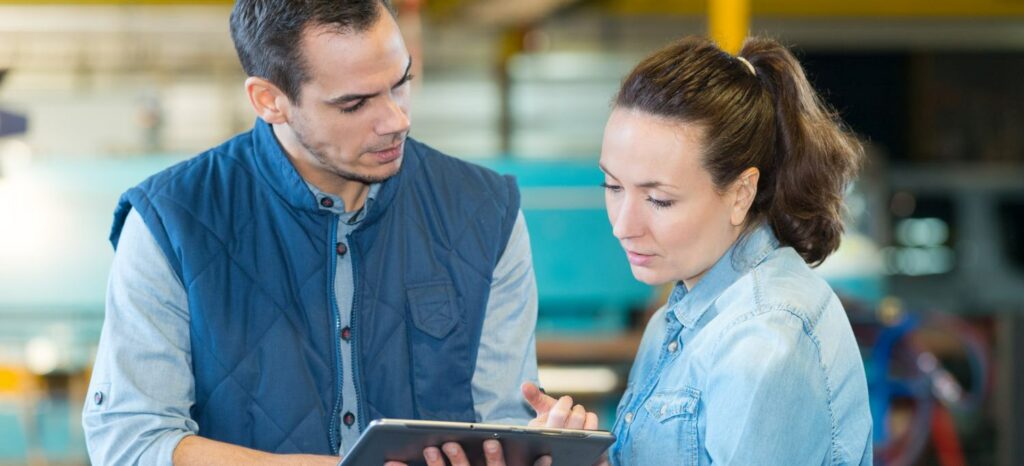 COR Maintenance Audits, Certification Audits and Renewal
There is a COR audit and there is a COR renewal process that is often referred to as COR Maintenance Audit.
COR Audit
Organizations obtaining their first COR audit will be subjected to an OHSMS certification audit.
COR Maintenance Audit
Maintenance audits occur in between certification/re-certification audits. They can be performed by either external or internal auditors, but the auditor must have COR audit certification. There is no minimum score for maintenance audits, which are conducted one and two years after the certification audit.
Renewal Audit
After three years, COR certified participants must go through another certification audit if they wish to continue in the COR program. This audit is always performed by external auditors (third-party auditors who are not linked with your organization). The firm must earn a score of at least 80% and a score of at least 50% in each factor that is examined in order to pass the audit.
The COR audit timetable looks like this:
Initial certification: external auditor performs audit
Second year: internal or external auditors will conduct a maintenance audit
Third year: an internal or external auditor will conduct a maintenance audit
Fourth year: a new certification audit is conducted by an external auditor and the next year, the cycle restarts
Frequently Asked COR Audit Questions
To dispel any doubt and help with sooth nerves, we've put together a COR audit FAQ. Hopefully, any question you have regarding COR audits is answered here. If your company is safe, then you don't have a lot to fear. COR audits can be reasonable. Plus, a fail doesn't mean no chance at redemption. After all, the purpose of a COR audit is to spread safe practices, not ostracize.
If I Fail a COR Audit, What Are My Options?
If your overall result was between 70% and 79%, you would be given the choice to retake the audit's lower-scoring sections within 90 days. If the score is 69% or lower, the full audit must be redone once corrective actions have been implemented. Remember that if your organization fails to complete an audit by the deadline, it may lose its COR certification. This is why it's a good idea to plan every audit far in advance of when it's required.
How Long Does the COR Audit Process Take?
If you do have an OHSMS, you may already meet the majority of COR audit standards and won't need to make significant modifications before becoming certified. The certification process takes roughly a year from application to certification.
The COR process can take much longer if you don't have an OHSMS. It can easily take a year to build and install an OHSMS that is verified by documentation. Much of the data COR uses to verify a safety program takes time to accumulate.
Where Can I Find a COR Certifying Partner?
The most vital thing to understand about a Certifying Partner is that they should be industry specific. You can pick a Certifying Partner who works with various sectors, but it's preferable if you can select one with knowledge in your area. Because your Certifying Partner will be vital in preparing your firm for its first COR audit, it is important that you pick one that is a suitable fit for your organization.
Does the COR Audit Cost Anything?
To get COR certified, you'll need the required training among other costs. Costs include hiring auditors, and paying for their services. If your business decides to use internal auditors, you'll have to certify them as well.
However, the majority of COR-certified businesses also achieve savings as a result of lower costs associated with workplace accidents, such as worker's compensation claims or time off due to injuries. Additionally, they are eligible for a 10% annual rebate off of their WCB premiums. Insurance premiums also decrease for many safe proven organizations as well.
Related posts