Online Evaluation Tool
BIS offers an online evaluation tool that is an efficient time-saver for any company that wants to administer evaluations to both individuals and groups.
This online evaluation software offers a convenient and secure way to deliver a variety of evaluations to employees, including pre-training and post-training knowledge tests, pre-hire assessments, and comprehensive technical exams.
You can create customized evaluations for each user with options such as multiple question pools, randomized question and answer orders, and much more.
Want to score some questions but not others? Not a problem. We have a variety of question formats that can be used for a range of situations, whether you are grading exams or just gathering feedback in a survey.
The manual administration, gathering, grading, and recording of evaluations can be time-consuming and tedious. Since our evaluations are all online, they are instantly marked, tracked, and stored so users with administrative access can review them as soon as they are submitted. Previous documents and results can easily be reviewed in this cloud-based storage system, meaning you can conveniently manage evaluations for many people in various locations from anywhere.
Long Answer

Exam Questions
Finding software to handle your exams with open-ended questions and long answers along with simple question types can be a challenge. But we have you covered.

The BIStrainer software is a turn-key solution for all of your question and answer types. You can upload multiple choice questions and long answer questions in this one intuitive exam engine, and results can be automatically sent to qualified managers or administrators for review.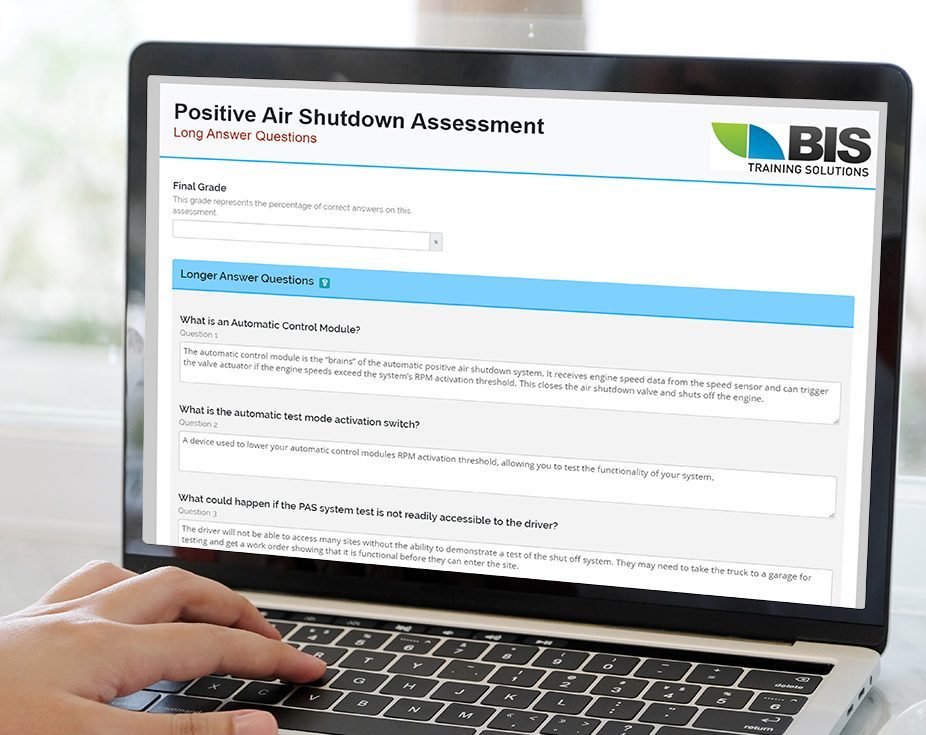 Check Out the Employee Evaluation Software!
Then it's time to use an online evaluation tool that can securely administer, track, and store your exams, evaluations, and surveys.