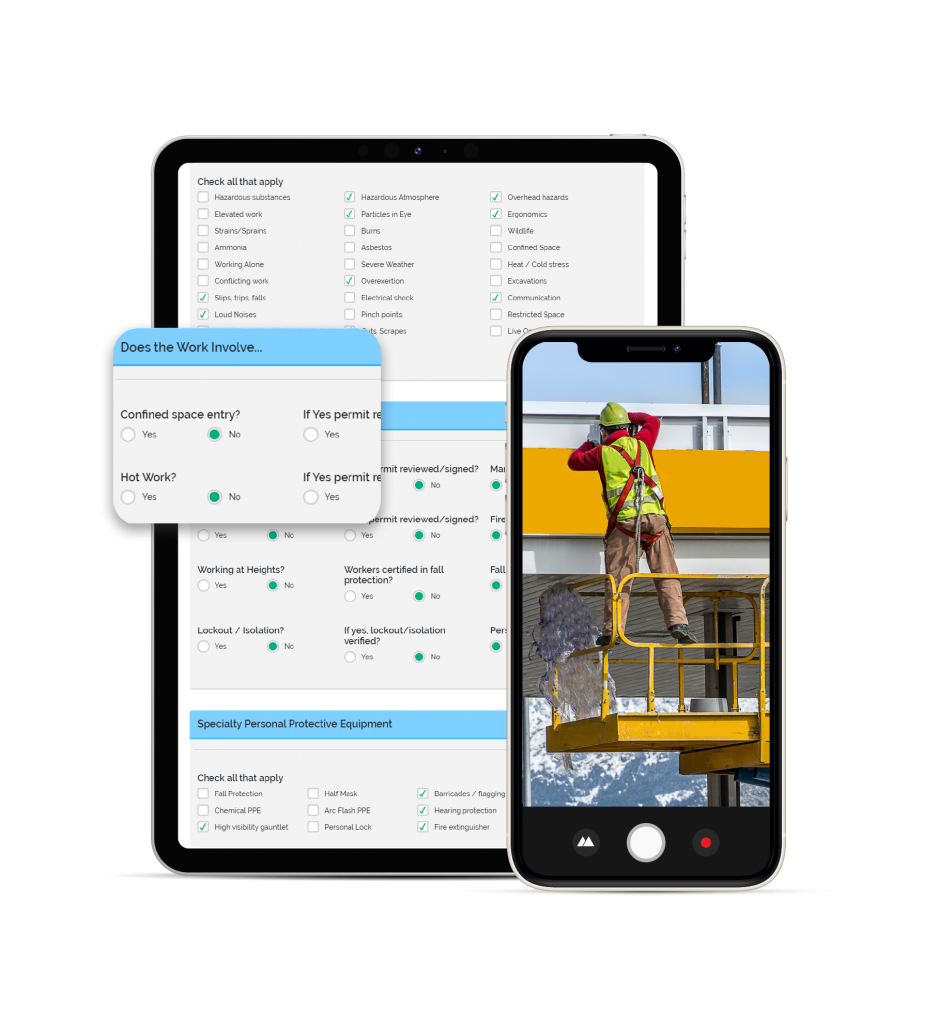 Field Level Hazard Assessment (FLHA) Software
Catch Hazards Before They Become Incidents
It is critical to the health and safety of your workforce that employees perform hazard assessments before work begins on work sites. Whether you call them Field Level Risk Assessments (FLRAs) or Field Level Hazard Assessments (FLHAs), these routines help your workers identify and evaluate hazards in the workplace. FLHAs also help employees consider and choose proper hazard controls to reduce or eliminate potential hazards.
However, if your company has not yet made its assessments digital, you may be dealing with the inconvenience of bringing paperwork, clipboards, and writing utensils to and from work sites.
Get rid of that hassle and move your forms online. Digital forms can be completed with any Internet-connected smartphone or tablet. Plus, digital forms provide you with instant reporting details, trending data, and updates on important safety issues. But that's just the beginning…
Upgrade Your FLHA Safety Protocols
Learn more about how our field level hazard assessment software could improve your company's safety culture. Contact us today for a free demo.