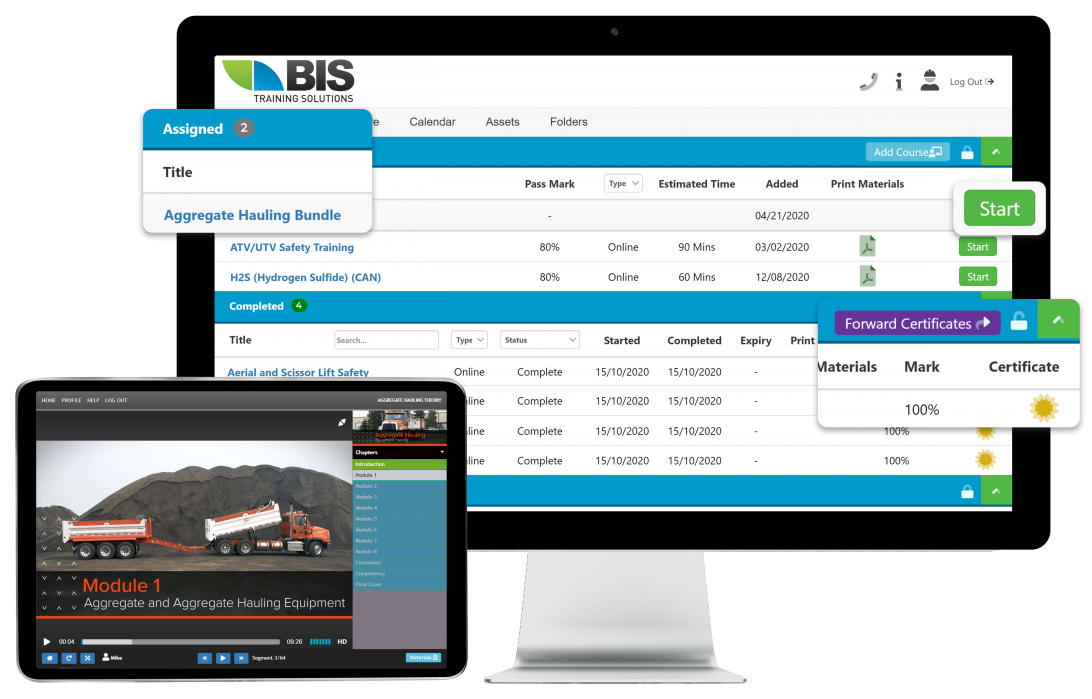 Learning Management System
Enterprise-level learning management system (LMS)
BIStrainer's suite of Learning & Compliance software includes an enterprise-level Learning Management System (LMS) which boasts a comprehensive exam engine, full SCORM compatibility, an integrated eCommerce store, and a course permission management system.
The feature that makes the BIStrainer Learning Management System stand out from a traditional LMS is its built-in course player, which has the ability to ask the student to upload historical training records while inside the course, and it can ask the student to fill out digital forms and upload paperwork within the course. From there, the system is able to send entered information like "Emergency Contact" details or "Driver Documents" to the right place.
BIStrainer software was designed to align with safety-related training and topics, making it the perfect fit for any company's safety program.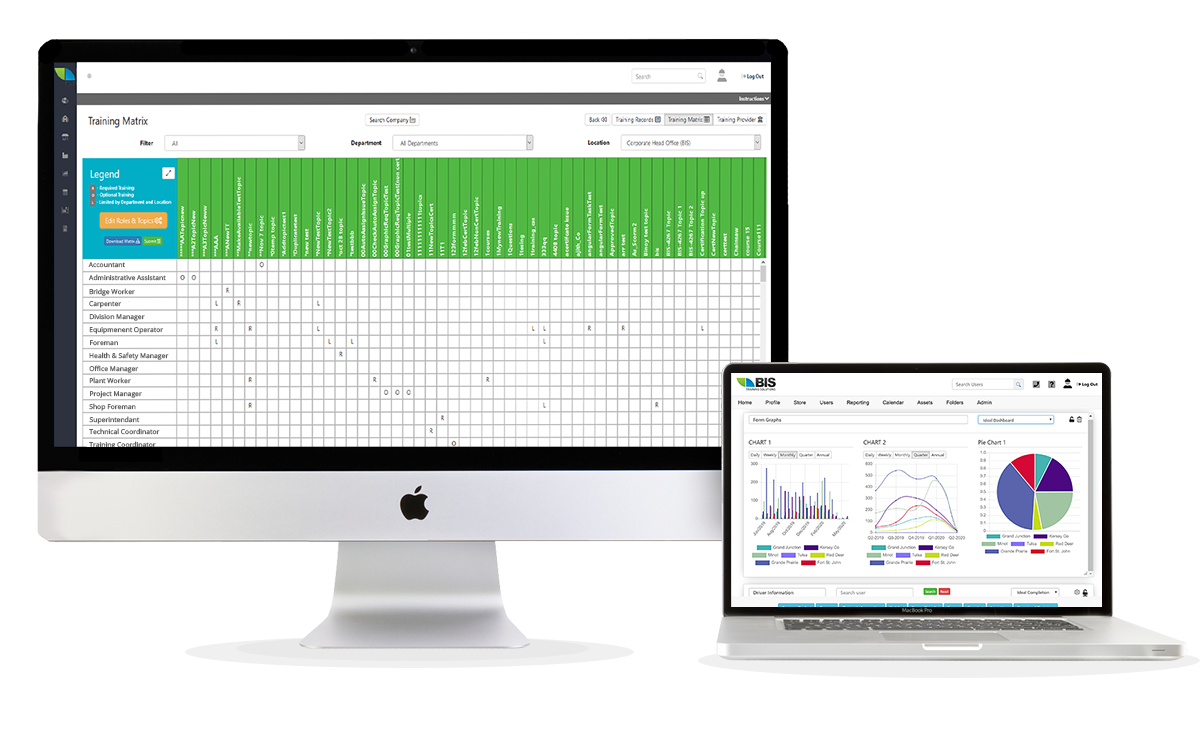 Training Matrix – Automatically Assign Safety Training
Easily assign online and classroom-based training to new and current employees with the BIStrainer training matrix.
The training matrix is integrated into the BIStrainer learning management software – all you need to do is set up your company roles, training topics, training requirements, and certification programs. With that information, the system can automatically assign all required and optional training courses to your team based on their roles, locations, certification expiration dates, divisions, and more. The training matrix can also provide you with gap reporting, compliance tracking, and progress toward certifications.
Easily Create

Online Onboarding Orientations
With BIStrainer software, you can create dynamic online onboarding orientations for all of your employees and site visitors.
See How an LMS Designed for Safety can Strength Your Company
Request a demo and see why companies are switching to BIStrainer software to manage their learning and compliance programs.