Interactive Instructor Dashboard
Intuitive Classroom Management for Instructors
The interactive dashboard is one of the top features from our classroom calendar software. The dashboard makes it easy for instructors to drag and drop course materials right to a student's screen, instantly putting videos and PowerPoints on the student's tablet or computer.

Instructors can also drag and drop quizzes into the dashboard's student access drop zone, giving students immediate access. As students complete the quiz, results appear on the instructor dashboard, allowing the instructor to see which areas of the course material need more focus and attention.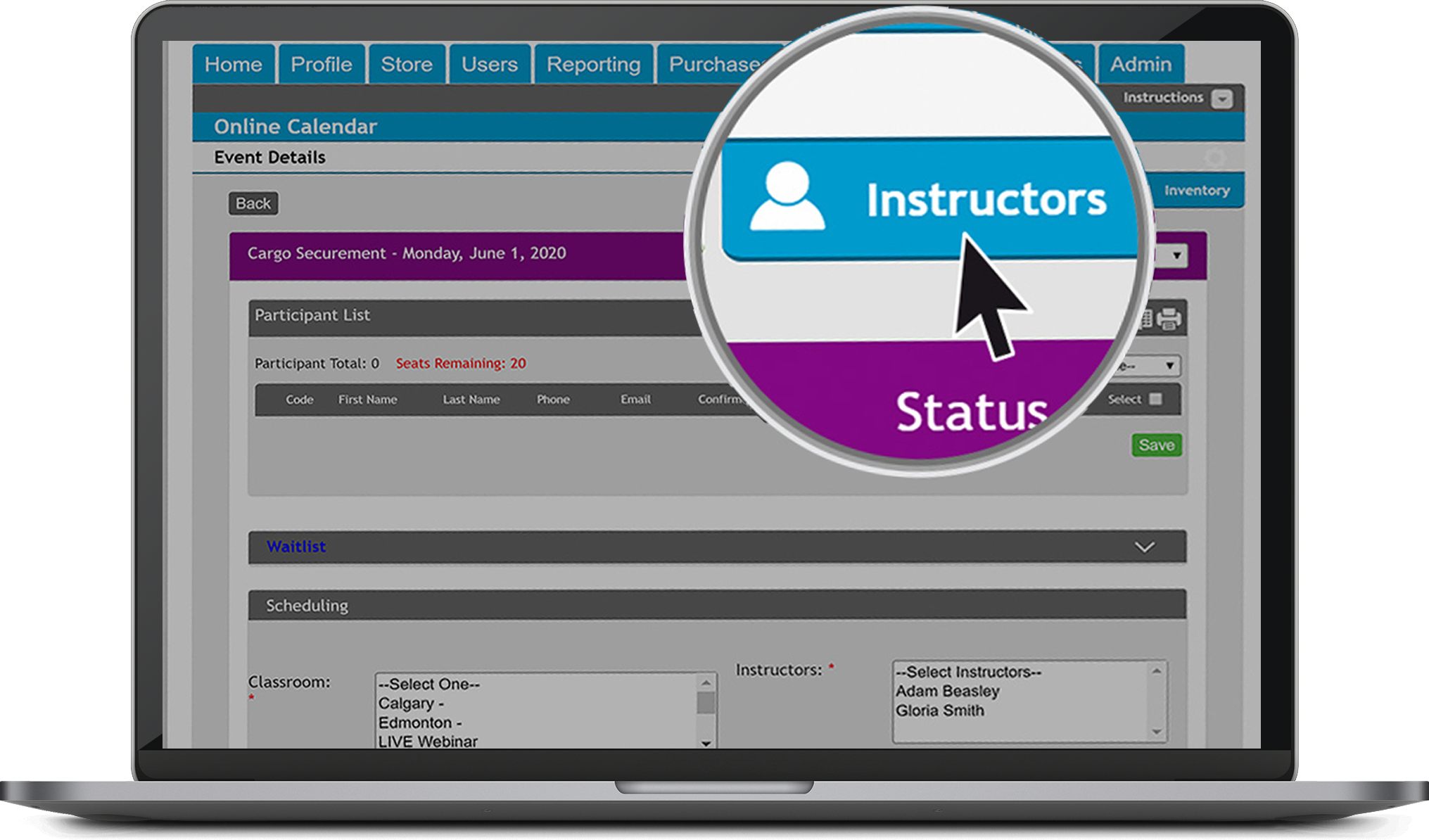 Assign Instructors and Customize Courses
You can quickly add an instructor to any online course in your classroom calendar.
Instructors can view a list of courses to which they are assigned and add course-specific materials to each, all from their dashboard.

Course instructors can use the dashboard to upload all relevant course materials well in advance, including:

Interactive Instructor Dashboard
Organizing and facilitating classroom training should be this quick.