One of the best Training Management Software Systems
All your online and classroom training records on one secure training management system
With the BIStrainer Training Record Management System, you can easily upload your entire team's training records and certificates to one central location. The system then takes care of the rest with automatic alerts to supervisors and employees when training is about to expire. That way, you can keep the entire team's safety training up to date without manually reviewing spreadsheets. Further features include:
Mass Record Upload/Update Tools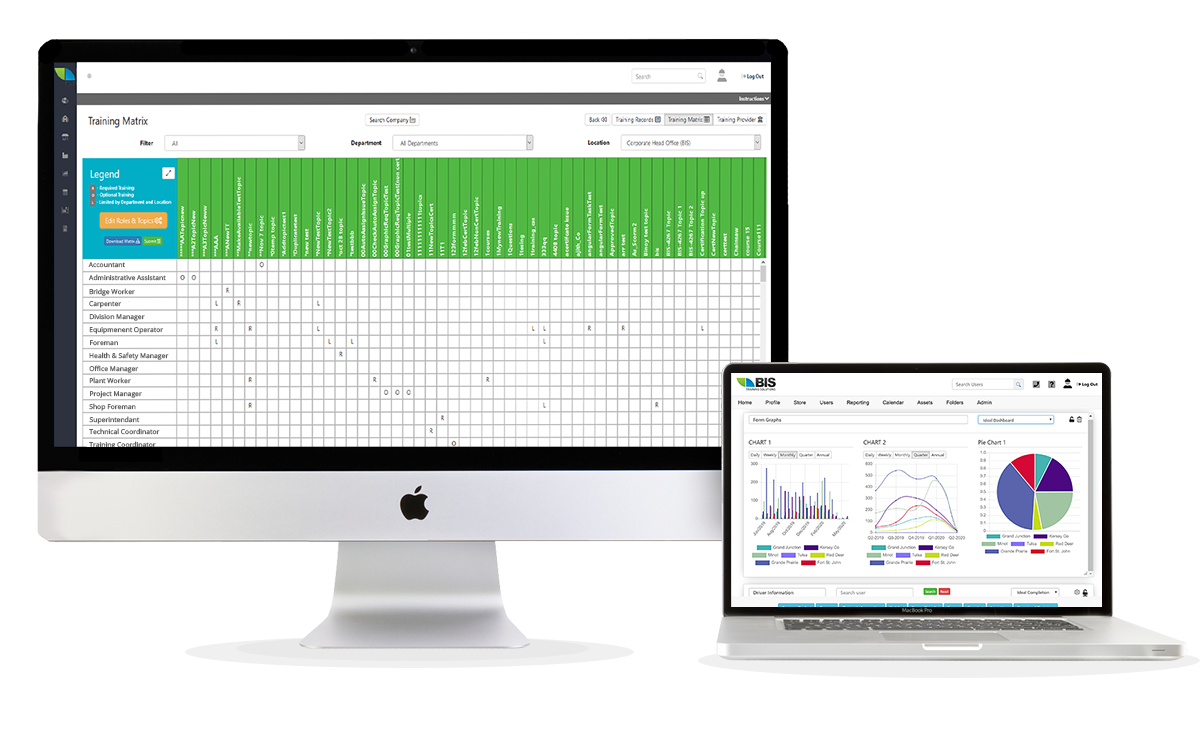 Training

Matrix
The BIStrainer Training Record Management System comes with an integrated Training Matrix. This feature allows you to automatically assign required and optional training to your team, which frees up hours of time for your managers and administrators to complete other valuable work.
Get the Training Matrix up and running in a few quick steps:
Create company roles (e.g. Accountant, Mechanic, etc.)
Add a list of your training courses (e.g. WHMIS 2015, Ground Disturbance, etc.)
Assign training requirements by company role
Let the training management software create your training matrix
Once you have your Training Matrix, you can begin assigning training immediately by checking the box where the company role and the required training intersect.
Gap

Analysis Reporting
A critical part of a great safety program is staying on top of expiring training as well as checking on employee training history to ensure they have met their requirements. The on-demand training gap reports, built directly into BIStrainer, make it incredibly easy to pull the information you need to identify missing or expiring safety training. Not only can you quickly spot the gaps, but you can also assign the training and provide reminders within the same system. No need to jump from spreadsheets to email and back again – do it all with training gap reports and the BIStrainer software.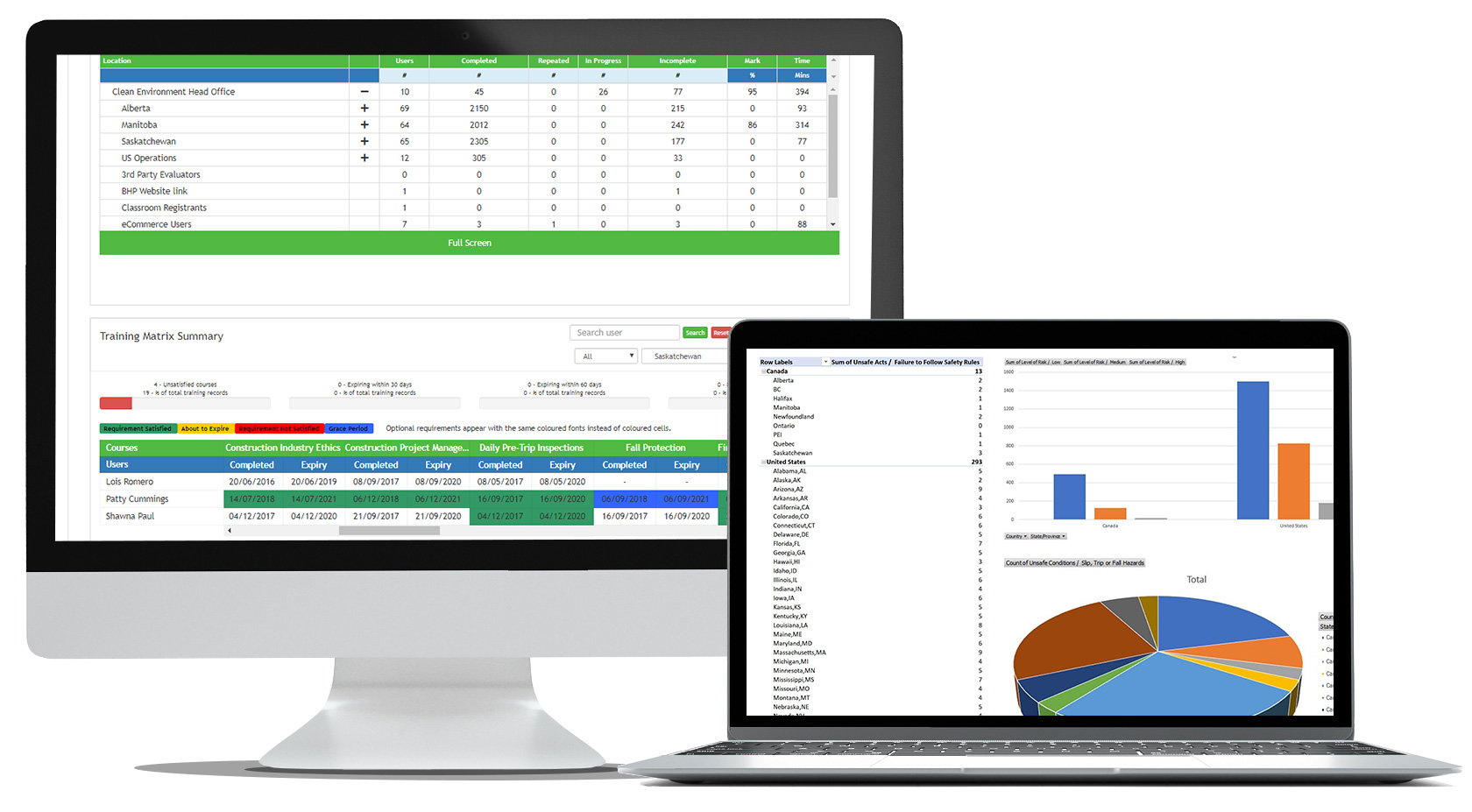 Excel Compatibility
BIStrainer is fully compatible with Excel spreadsheets to help make the transition to a centrally managed training record system seamless for your team.
Moving your employee training records is done easily using drag & drop functionality to upload XSL or CSV files that contain user information, training certificates, and training history. The Excel upload feature also allows you to:
Create user accounts

Update user profiles

Store training information, including copies of certificates

Download training reports to your desktop

Verify employees with payroll comparison

Convert data storage files for external and internal use
Request a Free Demo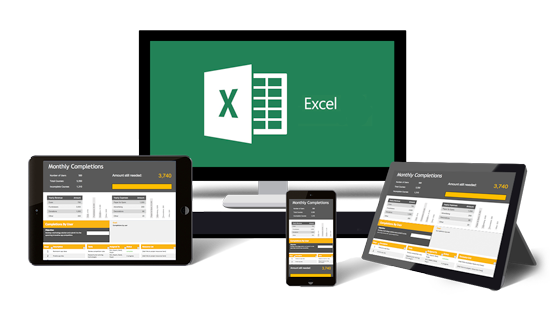 Training RecordManagement System
Let our team demonstrate how easy it can be to manage training records