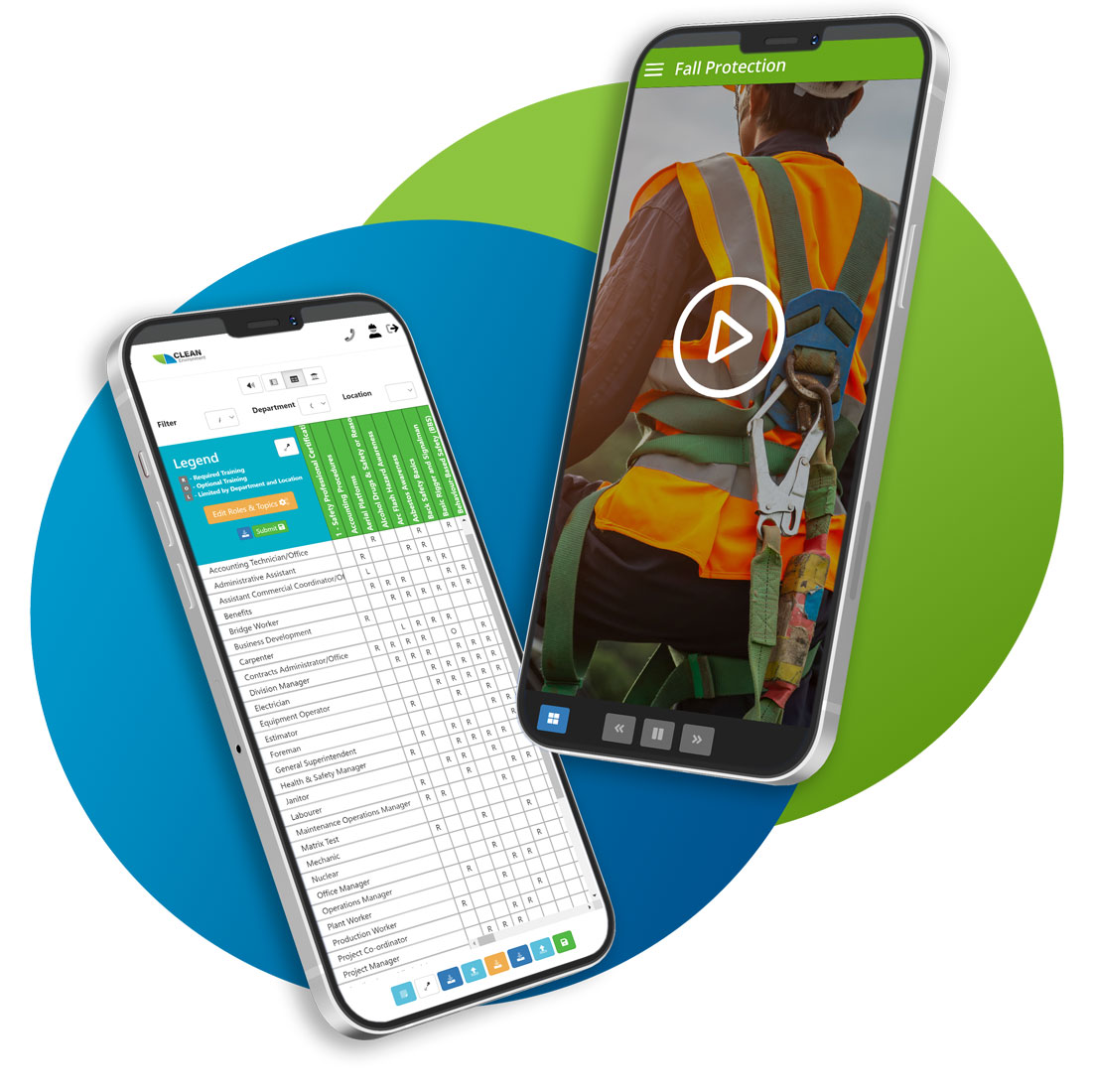 One of the

Best EHS Software

Systems on the Market
The BIStrainer EHS Software can support your company with:
Prevention
Training
Compliance
Reporting
and more!
Some of the 1,600+ Clients & Partners using BIStrainer
EHS Software for

Prevention & Training
Prevent incidents before they happen
EHS software can help increase the uptake of safety training as well as aid in prevention.
The BIStrainer EHS software has over 1,700 online training courses as well as a digital forms tool that helps with prevention.
Complete digital forms such as:
Field level hazard assessments
Toolbox talks
Site audits
And many more EHS management forms!
EHS Management Software

for Compliance & Reporting
Always be ready for internal andexternal audits!
Within BIStrainer EHS Software, you have access to online reporting dashboards and can quickly set up automated notifications for topics such as:
Forms or documents about to expire
Incidents occurring throughout your company
Office and worksite locations
Risk analysis based on digital Hazard Assessments and Site Audits
And much more!
Ready to Get Started?
The BIStrainer EHS Software is powered by six main modules – the learning management system, record management system, digital forms, asset management, digital folders, and the classroom calendar. One of the best things about BIStrainer is you are in control of what you use and pay for!
You choose which of the six modules will serve you best, our team can create your branded portal and get you started!
Step 1
Contact us to get rolling
Step 2
Activate your company portal
Step 3
Schedule your free onboarding