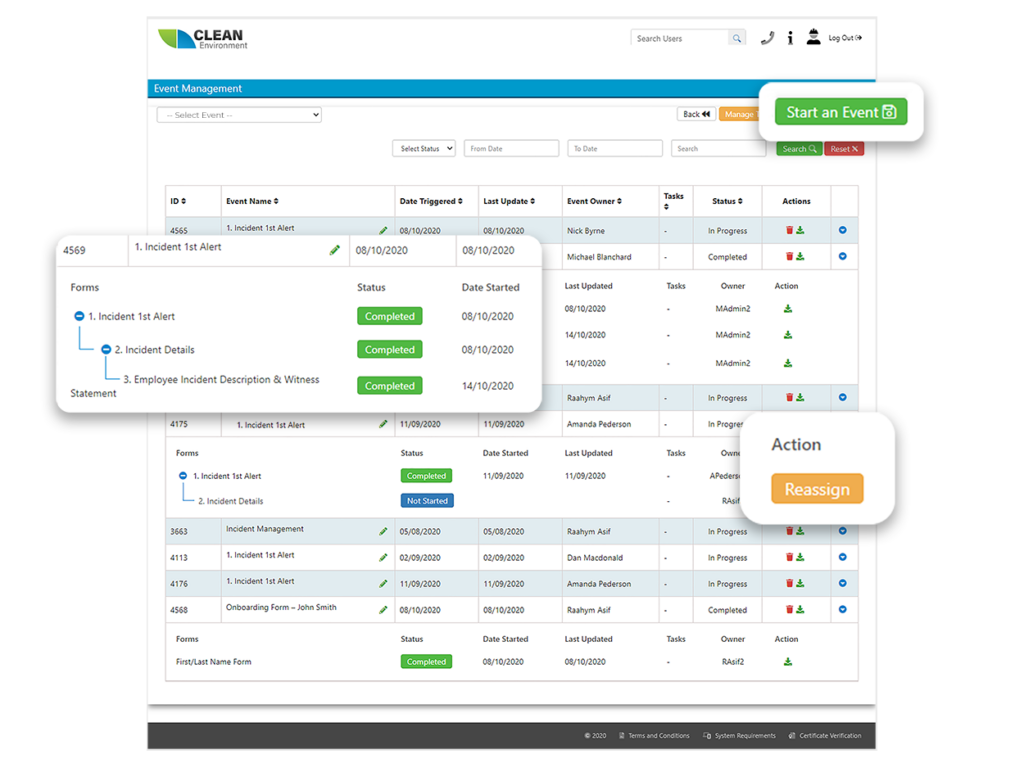 EHS Incident Management Software
What exactly is an incident?
The term "incident" refers to a work-related event in which an injury, illness, or fatality occurred or could have occurred, no matter how severe. The Bureau of Labor Statistics estimates that almost 3 million injuries, and approximately 4,500 deaths, occur in the workplace every year in the U.S. alone. OSHA requires U.S. employers to conduct investigations of all incidents (including actual accidents and near misses) to identify the root causes and to prevent similar events from happening again.

It is vital to the safety of your employees that all incidents, regardless of size or impact, are properly investigated. To avoid incidents from reoccurring, safety professionals must look beyond what happened and focus instead on "why" and "how." In other words, they need to learn what caused it and how it can be prevented in the future.
Efficient and Secure Incident Management
If Incident Management is a critical part of your industry, we can help you streamline and secure your processes today!