Classroom Calendar Software Designed with Safety Professionals
Streamline every facet of your in-class training
Tracking hundreds of classroom training courses, instructors, and registrations has never been this easy. Manage everything from:
Bookings: Eliminate double booking your classrooms, safety instructors, and even participants.
Instructors: Reduce administrative work by allowing instructors to register and manage their own courses.
Courses: Use drag-and-drop functionality to schedule hundreds of classroom courses in minutes.
Locations: Make booking and management a breeze by creating profiles for each classroom location.
Course

Management
Create course titles, IDs, and summaries to make it easier to find and manage the exact course you need.
Within each course's profile you can host a list of qualified teachers, set pricing, enrollment maximums and minimums, course length, and when and where it will take place. You can also add videos and photos to display in the course information popup that appears when the course is selected.

Rescheduling Courses
Rescheduling a course is as easy as dragging it from one date to another. The system has automated notifications built right in, so if there is a change to a course, the instructor and students are instantly sent the new information.
Training Certificates
When a student successfully completes an in-person training course, BIStrainer automatically generates and sends them a certificate of completion. You can customize these certificates for your company and courses. If you use BIStrainer's Training Record Management System, the training record will also automatically update for each user's profile.
Location

Management
Keep track of available classrooms and equipment.
With classroom profiles, important location-specific information is only a click away for instructors and students. Each classroom can have a unique class capacity, emergency exit plans, muster points, parking instructions, washroom locations, and available equipment like projectors or practice equipment. Once a classroom profile is created, you can update it at any time.
Request a Free Demo
Instructor

Management
Instructor profiles allow you to create easy references for information like work and field experience, classroom hours, résumés, and more. And it's all saved in one place.
For Course Administrators
When you create courses, you can add instructors to the course to prevent them from being double booked on a specific date and time. The instructor will get an automated message to confirm their availability. This prevents instructors from being added to a course without their knowledge or being booked for a time they cannot work.
Each instructor can log into the BIStrainer software and view a complete list of the courses they are assigned to teach. They can also view pending confirmations and accept or turn down courses. To make things even easier for them, they can block off days to avoid being booked for courses on days when they are unavailable. Instructors also have access to the Instructor Dashboard to manage their course content.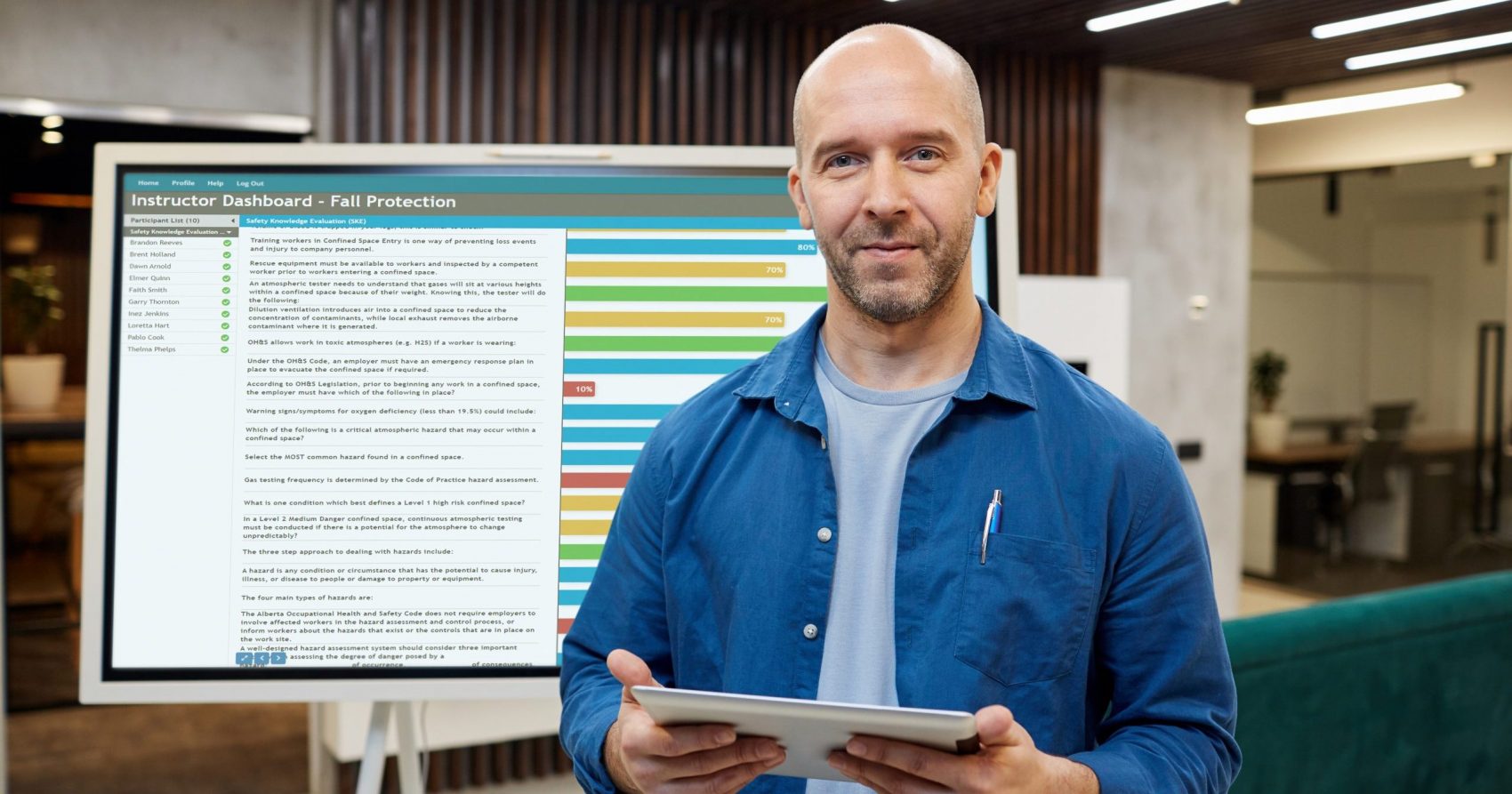 Classroom Calendar Software
Schedule a demo today to see how much easier managing classroom training can be.