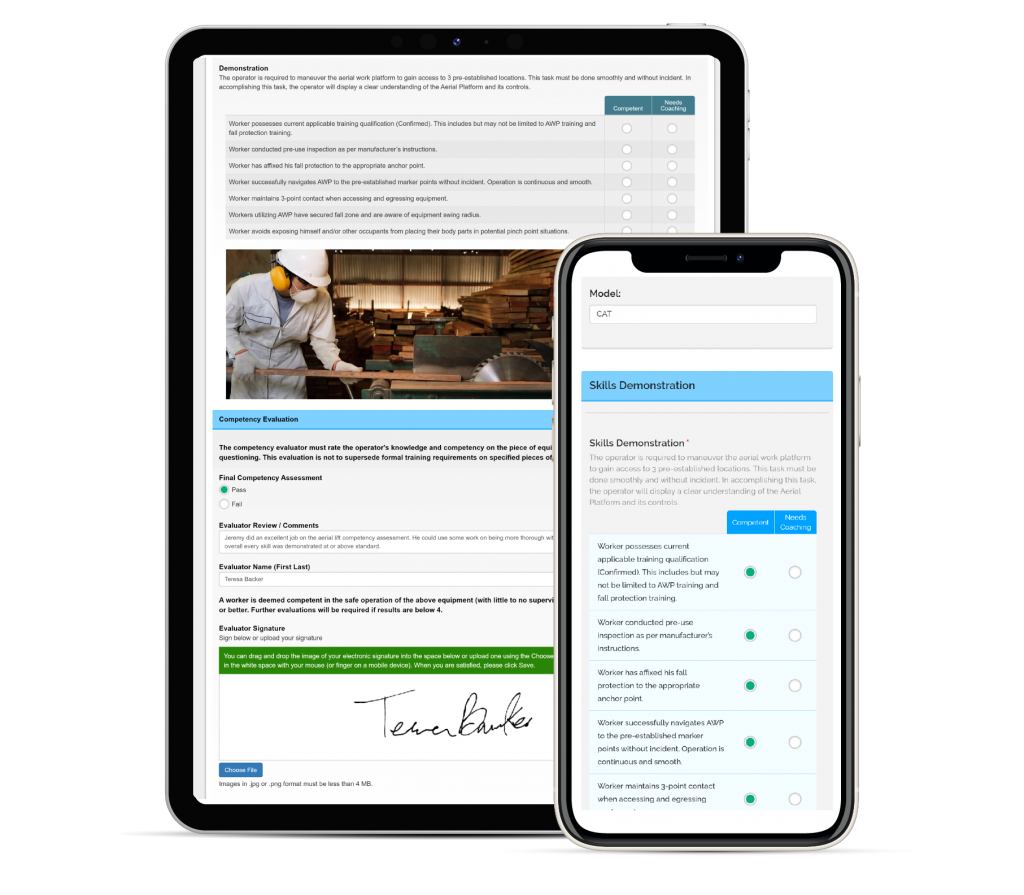 Ensure Your Employees are Trained and Competent
In high-risk environments, it is critical to use a competency assessment to ensure that employees are competent in safety skills and practices.
Competency Assessments can help your company:

Reduce overall company risk

Improve efficiency

Verify employee job fit

Enhance product and service quality
A routine competency assessment can also highlight employee weaknesses or strengths, allowing managers to tailor training and development to individual employee needs.
In the end, a competent workforce means that you have more productive and satisfied employees, which then translates into better products and services for your end-consumer.
Evaluate Worker Competency Today
Training is just the first step in building a strong safety culture. You must evaluate employee competency to keep workplace accidents and incidents to a minimum.