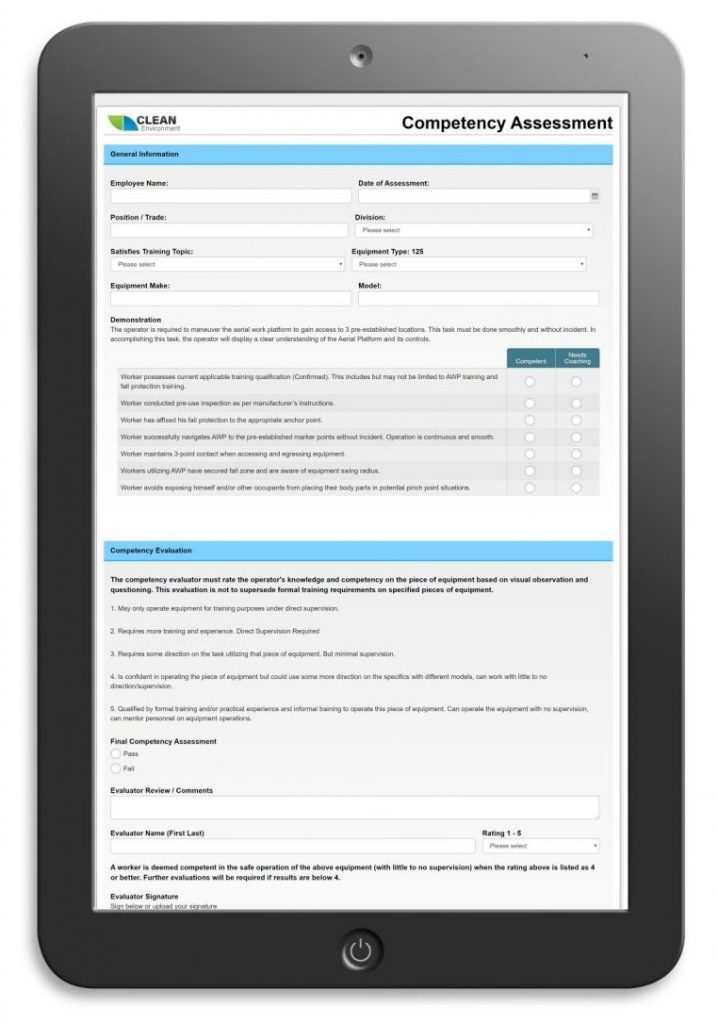 Make Sure Your Employees are Trained and Competent
Employee safety training is critically important for many companies, but in high-risk environments, ensuring that employees are competent in safety skills and practices is even more important.
Competency Assessments can help your company:

Reduce overall company risk

Improve efficiency

Verify employee job fit

Enhance product and service quality
Routine competency evaluations can also highlight employee weaknesses or strengths, allowing managers to tailor training and development to individual employee needs.
In the end, a competent workforce means that you have more productive and satisfied employees, which then translates into better products and services for your end-consumer.
Start Evaluating Worker Competency Today
Training is just the first step in building a strong safety culture. You must evaluate employee competency to keep workplace accidents and incidents to a minimum.