Digital Forms & Assessments
Replace paper forms with digital safety forms
BIStrainer's customizable online safety forms and assessment software allows companies to design, administer, and collect thousands of forms online. It features an advanced form builder that incorporates simple drag-and-drop technology to make the process of building forms easy. Forms can include elements like:
Checkboxes
Drop-down lists
Likert scales
Date and time stamps
Open-text fields
Electronic signature
Video and image files
Employees can complete forms with any computer, smartphone, or tablet. As employees fill them out, they can upload images, notes, and videos directly into the forms from their mobile devices. All forms can then be viewed online and printed in a .pdf format, and all of the entered data can be exported into an Excel file.
Digital Forms – Potential Uses
Daily Toolbox Talks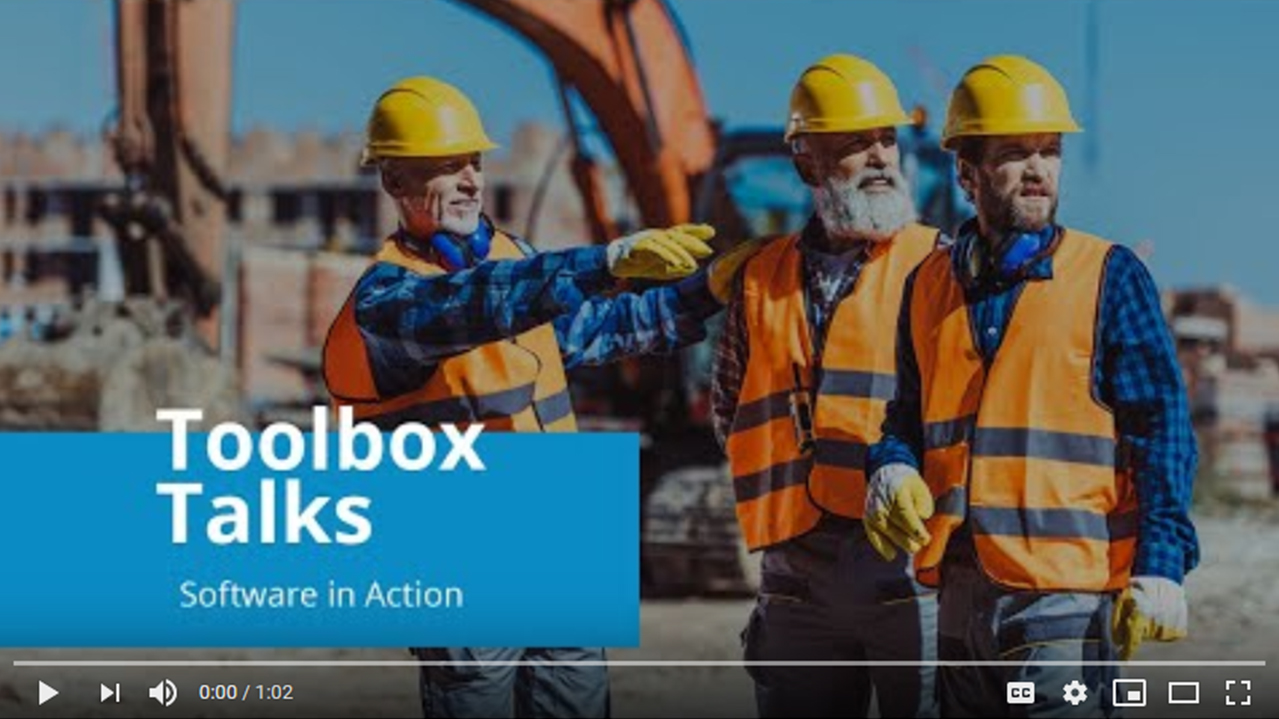 Online Toolbox Talks are a great system for delivering daily safety updates to your employees.

Implement regular talks with employees by using an online system to cut down on preparation and consistently deliver high-quality presentations. Toolbox Talks also ensure that employees receive regular updates that cover the most important points.

Interactive features keep your workers engaged, and online tests let you know how much of the information was retained by employees.
Learn more
Equipment Management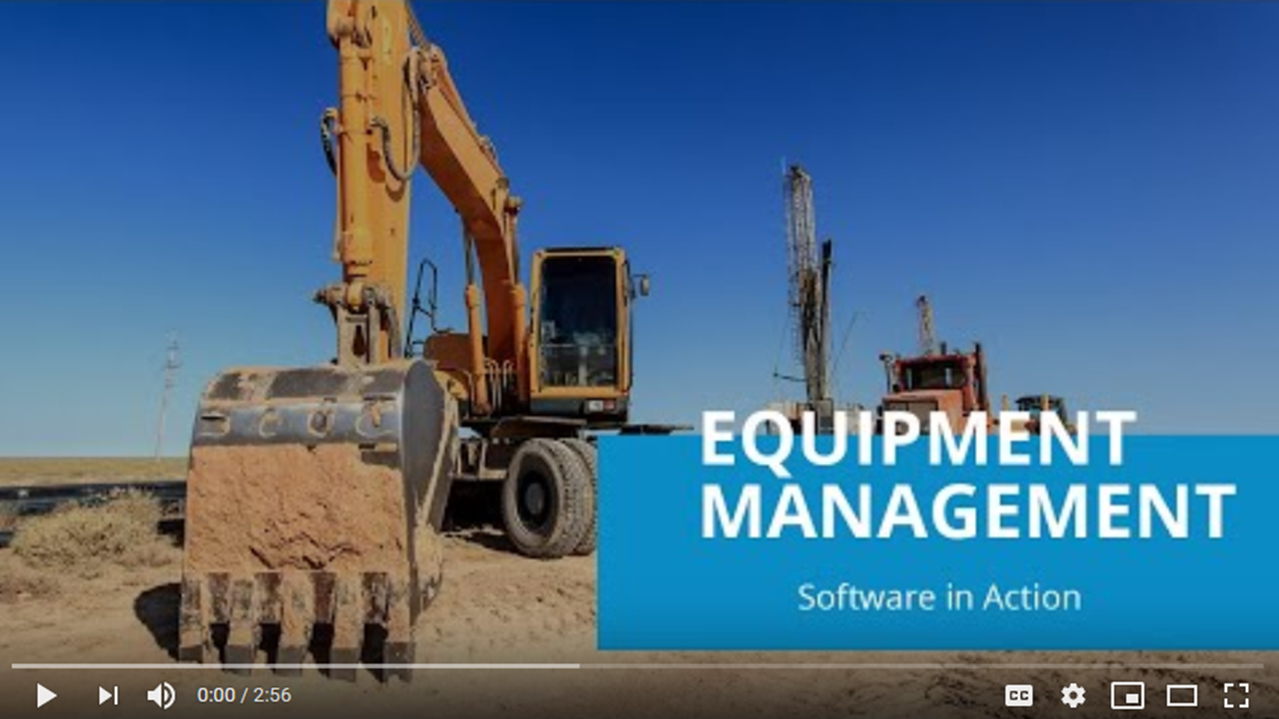 Online equipment maintenance forms are integrated with BIStrainer's Equipment Management feature, allowing operators and mechanics to complete inspections, maintenance, repairs, and logs in the field. Your employees can also take pictures of equipment damage and upload the images directly into the form, giving you detailed and accurate reports that improve preventative maintenance processes. Once completed, users can instantly upload the forms into the system.
After the form is uploaded, your designated admin and qualified personnel will be notified, and they can change the status of the equipment accordingly. You can also set how frequently each form must be completed and send automated notifications to specified personnel near the due date. You can even program escalating notifications for outstanding and overdue forms to ensure your maintenance processes are done on time.
Learn more
Hazard Assessment Forms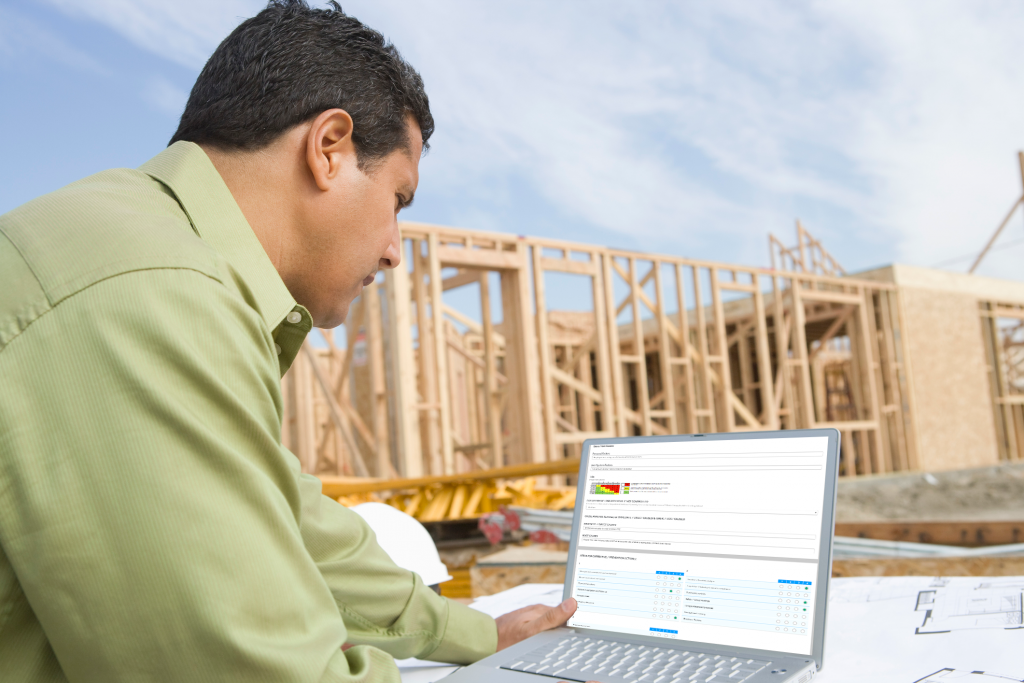 With online hazard assessment forms, your employees can use their mobile devices to complete assessments that include pictures, notes, and videos of potential hazards. Completed forms are instantly stored, and you have the ability to access them on-demand and send real-time alerts to other departments, when required.
Learn more
Behavior-based Safety Observation Forms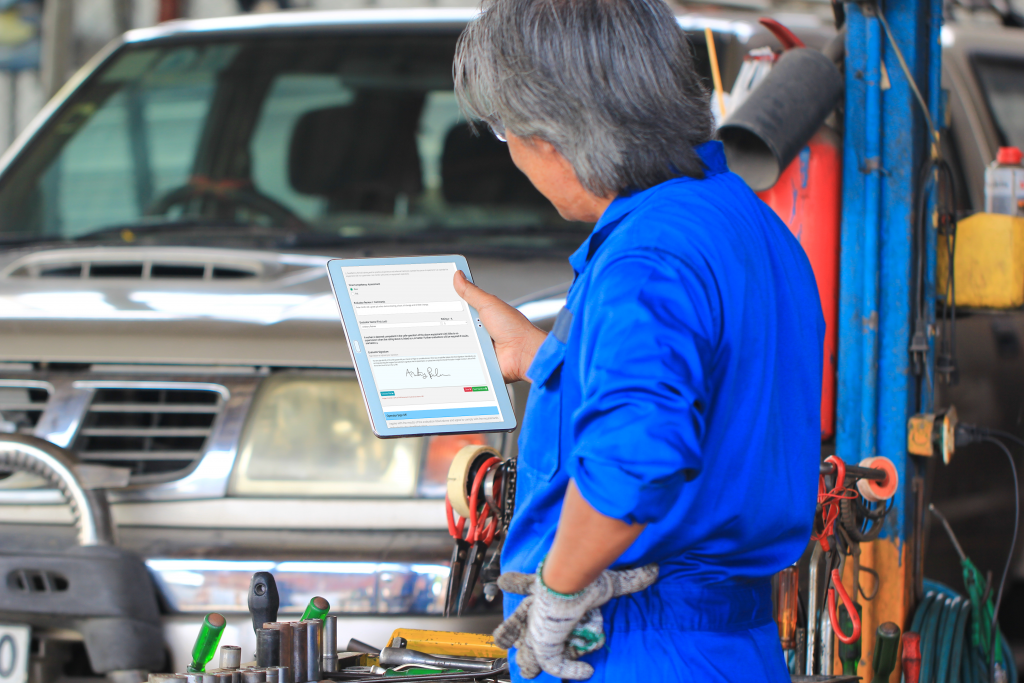 Behavior-based safety tools can help reduce workplace injuries and incidents. An important aspect of behavior-based safety is using observation forms to identify at-risk behaviors. With the BIStrainer form and assessment builder, you can create and complete these observation forms as needed. Employees can include detailed notes, comments, and suggestions in their submitted forms. Managers can then access the completed forms to analyze trending data, identify at-risk behaviors, and build plans to reduce them.
Learn more
Competency Validation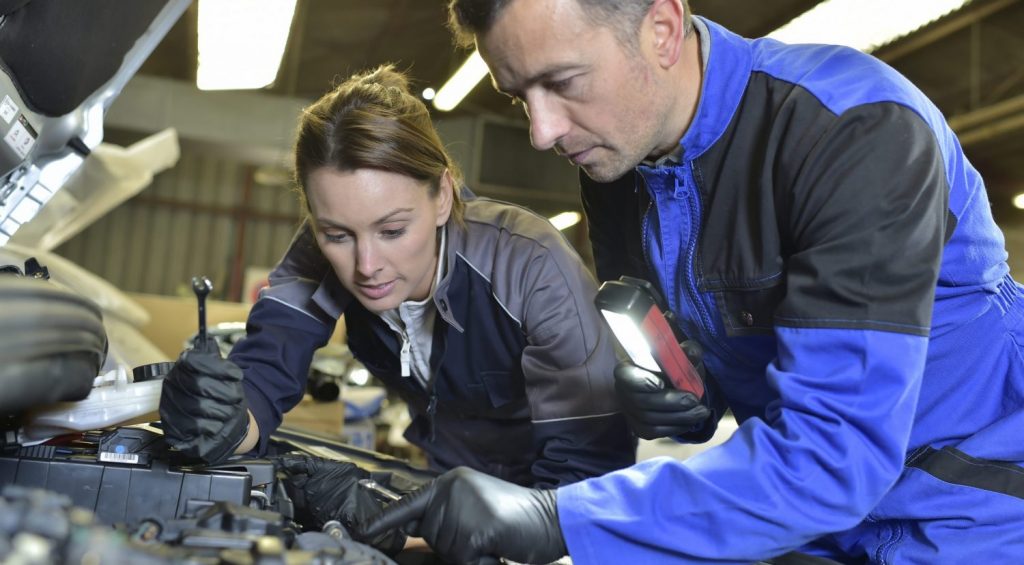 By having your competency validations online, you can record an employee's competency of any task, such as safety inspections or the use of fall protection equipment. You can train inspectors on how to correctly perform a competency validation assessment by uploading tutorial notes and videos. Additionally, you have quick access to reporting and the ability to see aggregate data across a specific department or the entire organization.
Learn more
Performance Assessments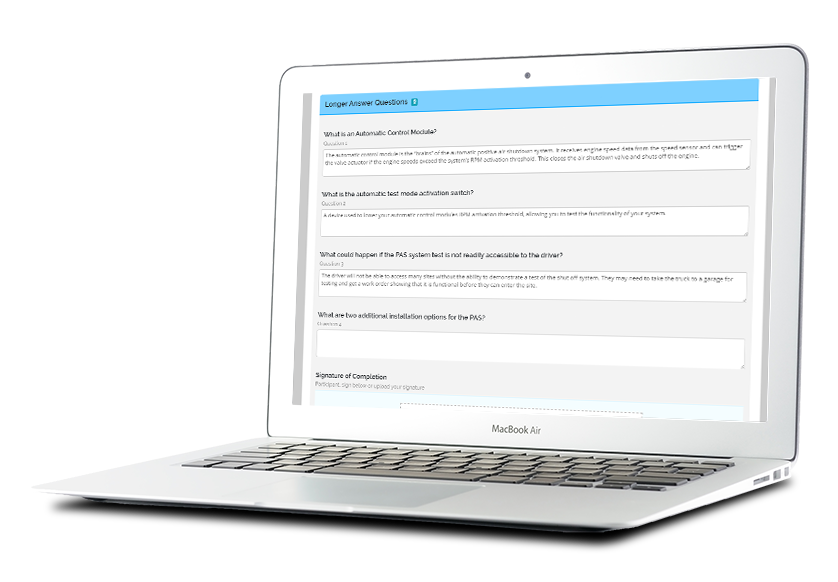 Online assessments enable you to use company computers or tablets for annual assessments, performance reviews, coaching evaluations, and even new hire onboarding checklists. All of the completed forms are stored in the cloud and are accessible on-demand to those with appropriate security clearances. When you access the results of annual assessments, you can track employee performance and create performance goals for the company as a whole, for each department, or for individual employees.
Learn more
Digital Forms Functionality
Advanced Logic and Form Builder Functionality
Drag-and-drop functionality allows you to easily design digital forms for anything your company needs. Add logic rules to each form checkbox and drop-down menu, and, depending on the answer selected, the form will seamlessly reveal or hide other fields in the form. You can even enable forms to work in conjunction with the Training Matrix, automatically adding required training to user accounts based on the fields they select.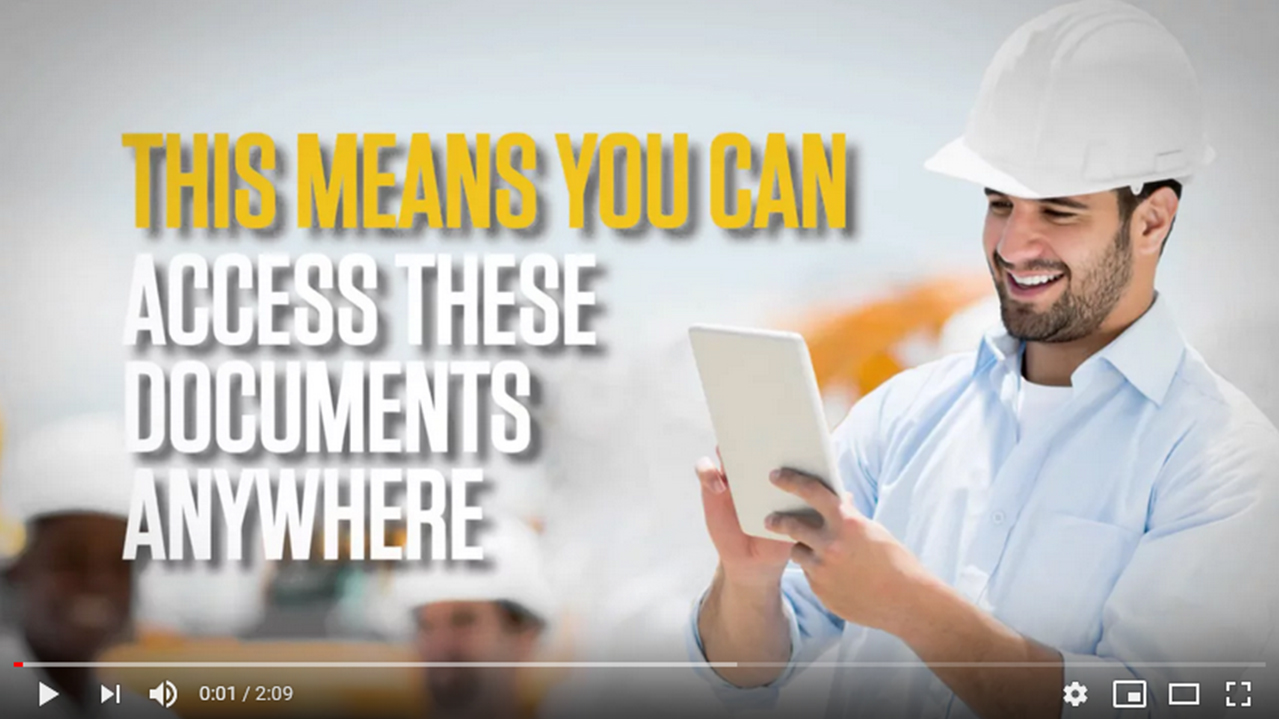 Drowning in a sea of paper forms and evaluations?
Stop that tidal wave! Recreate any paper-based document so it can be completed and saved online using a computer, tablet, or smartphone.