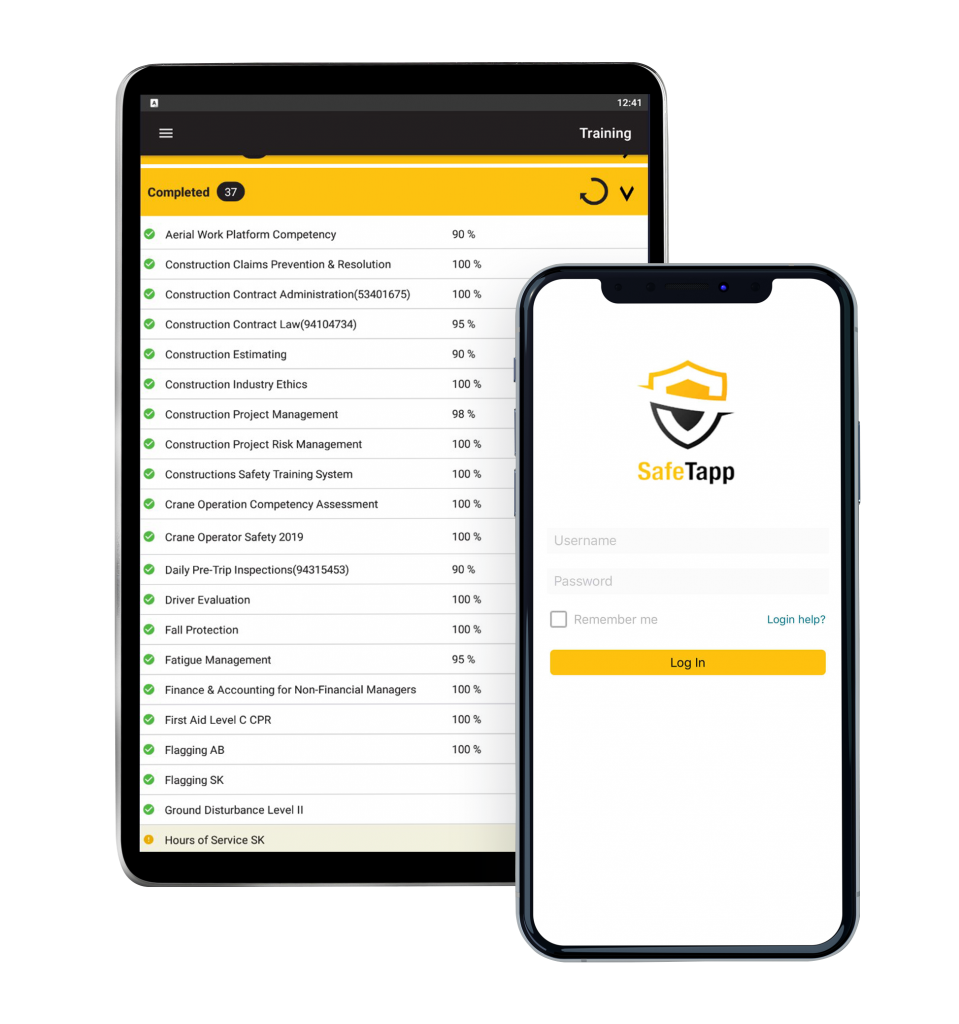 Secure Training Record Storage and Offline Forms
Your personal safety training and compliance app.
SafeTapp supports your most important health and safety objectives in one convenient environment, health, and safety app. You can access a variety of safety tools from your phone, including:

training certificates
company policies and procedures
Digital safety forms
and more

These important documents are securely stored in this personal digital wallet and available to download from any smartphone or tablet. Using SafeTapp you can also access equipment profiles, which means you can:

schedule maintenance
fill out digital inspections
complete reports
change the operational status
and more
Synchronize Records
Track all of your records in a single place! SafeTapp synchronizes with BISTrainer to keep all of your training records and certificates up-to-date. As records are validated, verified, or expiring in BISTrainer, those records will be updated in SafeTapp, too.
To get a closer look at a specific certificate, tap its QR code and see if it has been verified, is in the process of verification, is expiring soon, or has already expired.
Make Compliance and Equipment Management Mobile
Schedule a demo, or reach out to the BIS team to learn more about SafeTapp