Posted on
September 16, 2020
in
The Most Important Features and Benefits of an LMS
It is important to identify some of the features and benefits of an LMS when you are first researching online learning solutions for your company. When Learning Management Systems (LMS) were first introduced, they were much less flexible and customizable than they are today. Over time, however, they have evolved to become an exceptionally popular and sophisticated online training tool that is taking over traditional learning methods. Learning Management Systems provide companies across the world with easy access to top-quality training courses for their employees wherever they are and at a lower cost than classroom courses. The ability to track, monitor, and measure the results is a bonus that saves administrative time and money.
Every company has training needs that can benefit from an LMS. However, when it comes to high-risk industries such as mining and construction, employing the use of an LMS can help prevent fatal accidents. A system that delivers consistent customized training and tracks required training can be the difference between an avoidable accident taking place or not. A cloud-based LMS can handle all of your training needs and ensure that your company meets all of its requirements. Online training has been growing in popularity over the past few years and especially through the COVID-19 pandemic due to its convenience and cost-effectiveness. It has thoroughly demonstrated its importance for developing a safe and compliant workforce.
Here are some of the most important benefits and features of an LMS.
The Most Important Features of an LMS
1. Simple to Use
One of the most important features of any LMS is that it should be easy to use. Having high-quality training available is not effective if your employees can not access and complete it with ease. When choosing an LMS, you need to be confident that everyone in your company will be able to operate it, regardless of age or technical ability. A simple and intuitive website is essential to avoid employee frustration and confusion when trying to complete their training.
2. Compatible with Mobile Devices
Your LMS should be mobile-ready. Most people carry a handheld device with them at all times; it makes sense that any learning system will need to take this into account. Compatibility alone is not enough. Your LMS should also be optimized for mobile use and preferably provide a corresponding app. Apps are a great way to get the most from an LMS. They allow for gamification to engage users through interactive activities, a method shown to improve the amount of information retained. They also allow for a personalized experience that is easily trackable, improving the overall insight into your company's training situation.
3. Offers Robust Reporting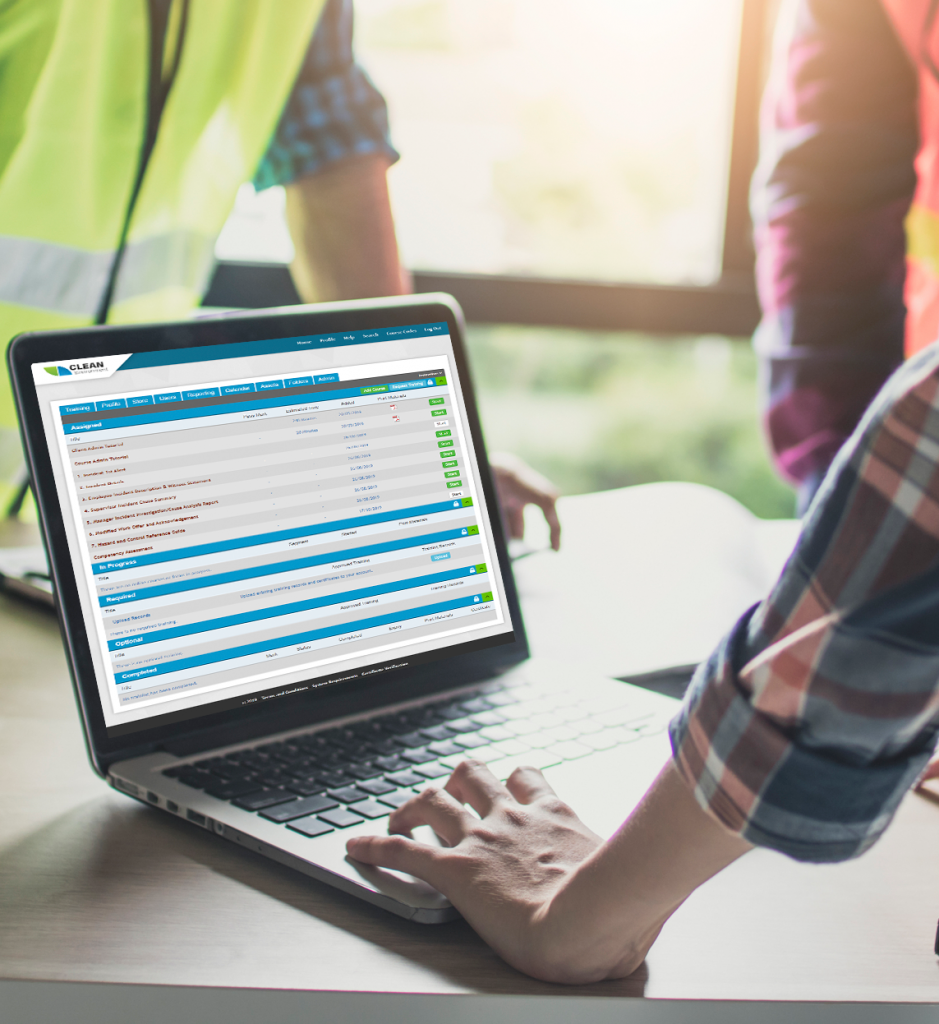 One of the most useful features of an LMS is robust reporting. An LMS without a good solid reporting tool severely limits the potential benefits for your company. The reporting function enables you to observe any existing gaps in the training of your employees so that you can follow up and ensure that the relevant courses are completed. It will notify you of upcoming expirations, giving you plenty of time to ensure your employees' training is up-to-date. Robust reporting will provide you with a visual representation of current employee training and keep you informed.
4. Cloud-Based
While traditional Learning Management Systems do still exist, they are becoming less popular than online cloud-based systems. It is expensive and complicated to host an LMS on your company's server and is more difficult to make changes, upgrades, and adjustments. Choosing a cloud-based LMS offers several advantages such as more flexibility, remote access to all files and training, a higher level of security, and lower costs overall. Upgrades and updates are usually automatic so you are always operating efficiently. Cloud-based Learning Management Systems are easily scalable, which means as your company grows, your LMS will expand along with it.
5. Built-in Store
A great LMS will allow you to do everything all in one place, including offering relevant courses for your employees or company to purchase. Your Learning Management System should include an online course catalog offering a wide variety of relevant courses available through a great selection of trusted training providers. This allows you to choose the training you need and deliver it all from within the LMS. Training can be assigned quickly and easily to the relevant employees, as well as tracked with robust reports.
The Most Important Benefits
1. Provides Training Consistency
Employing an LMS to handle your company's learning requirements brings a level of consistency that is not easily achieved with traditional training methods. A good Learning Management System will allow you to create a tailored training experience for your company that can be replicated for each new employee. High-quality orientations, safety courses, or ongoing training can be consistently delivered through an LMS to employees. This is one of the most important benefits of an LMS – knowing that the training offered to your employees will always be of the same quality and will not leave out any important information.
2. Improves Company Safety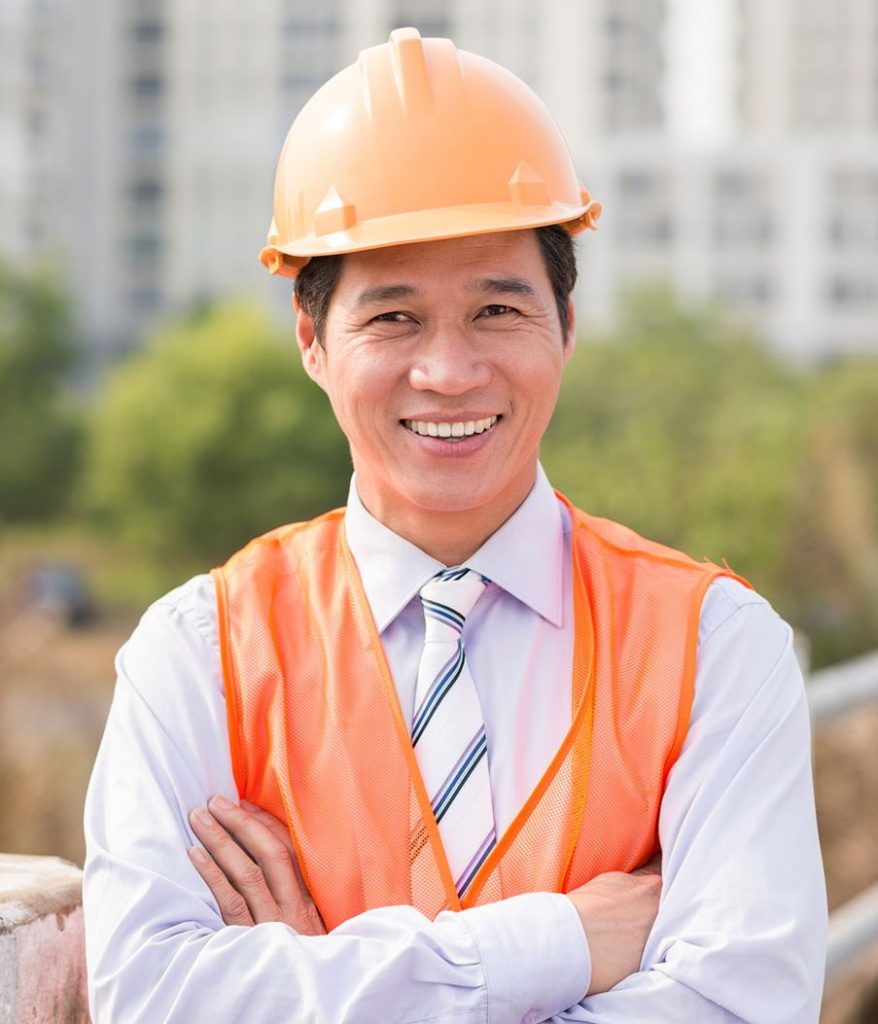 Not only is an LMS a more convenient, consistent way to deliver training to your employees, it can also improve the overall safety of your company. Making sure your employees are fully trained and competent in their roles through consistent training lowers the chances of on-site accidents occurring. The reporting functionality allows you to identify any gaps in training, keep on top of expirations, and ensure your employees are appropriately trained. Learning Management Systems are great for keeping staff compliant and avoiding unnecessary penalties in the event of an audit.
3. Saves Money
One of the most popular benefits of online training is that it costs less than traditional classroom training. There are many costs involved with traditional training such as the instructor, external training venues, classroom materials, travel and more. There are significant costs associated with the administration required to arrange, track, and report back on classroom training. LMS training requires no physical space or instructors, and much of the administrative work involved with assigning, tracking, and generating reports is automatic.
4. Saves Company Time
Online training eliminates the need to be physically present for a course. Employees will not have to travel to the training venue or spend extra money on overnight stays. Transitioning from traditional learning to eLearning has the potential to reduce the overall training time by 40-60%. It provides a huge benefit to companies that have employees spread across different job sites and offices and cannot easily be gathered in one place for training. Online courses can be completed anywhere that has an internet connection allowing them to complete the training at a time that is convenient for them. Entire working days or weeks will not be lost due to the employee being away for training.
The Learning Management System features and benefits we've considered above are just a few of the reasons why using an LMS for your company's training needs can be highly advantageous. When choosing an LMS, look for one that is easy to use and optimized for mobile devices – preferably with a corresponding app. Robust and in-depth reporting that resides on a cloud-based system will ensure. Look for a built-in store to ensure you have access to online training courses that can be easily purchased and delivered to employees. A Learning Management System will save your company time and money and improve your company's safety. By receiving automated expiration notifications can help you avoid any compliance issues during audits. Many companies around the world are switching to cloud-based Learning Management Systems for their training requirements to keep their workforce safe and compliant.
Related posts