Safety & Awareness
Package
Minimum User Accounts

100 to 499

Admin Accounts

Unlimited

Internal Course Hosting & Completions*

Unlimited

Included Courses

Unlimited Access to Over 120 Safety & Awareness Courses
Popular
Unlimited
/user/month
Minimum User Accounts

500 to 999

Admin Accounts

Unlimited

Internal Course Hosting & Completions*

Unlimited

Included Courses

Unlimited Access to Over 120 Safety & Awareness Courses
Minimum User Accounts

1,000+

Admin Accounts

Unlimited

Internal Course Hosting & Completions*

Unlimited

Included Courses

Unlimited Access to Over 120 Safety & Awareness Courses
The Premium Safety & Awareness bundle includes access to a robust library of industry-standard online safety and awareness courses, along with powerful tools that are flexible enough to adapt to the unique challenges present on any work site. To utilize this bundle there is a minimum 1 year contract.
*Internal Course Hosting – Courses you own & uploaded to our LMS for your company's internal use. Courses that you have access to from the network library are pay/use & do not count as hosted courses.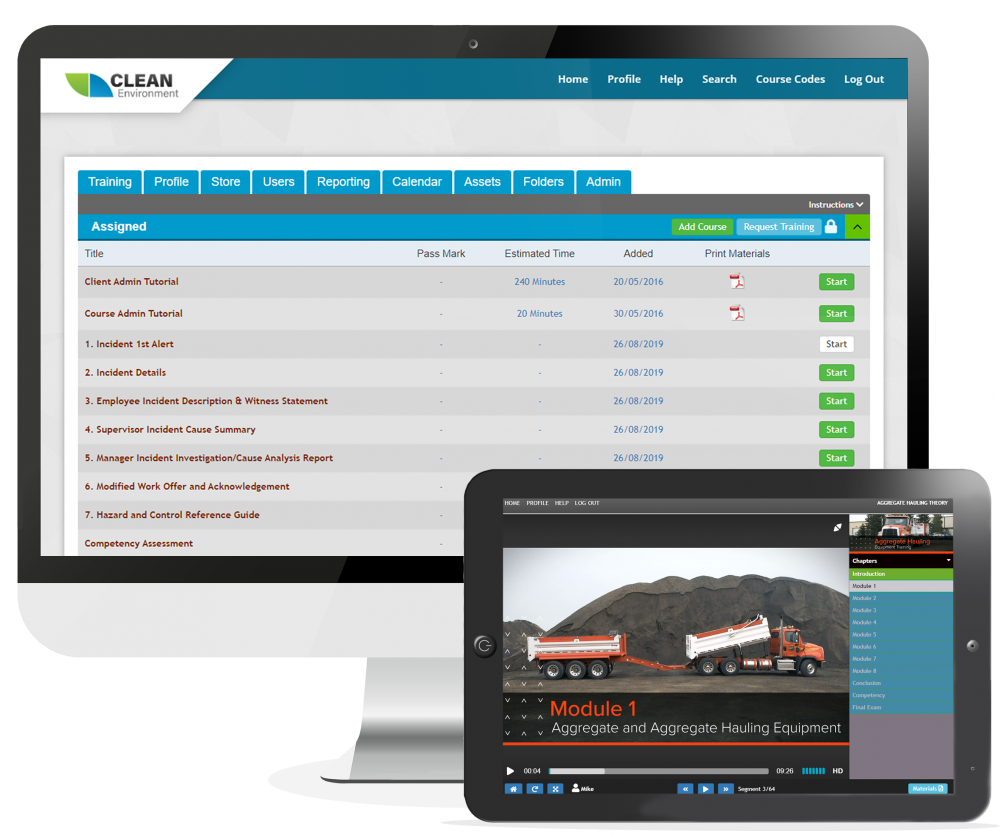 Subscription Includes the Learning Management System
As a part of this course subscription you have access to an enterprise-level learning management system (LMS) that includes:
Utilize our robust learning management system to build, host, and deliver your own online courses, tests, and surveys through our secure course player and exam engine.
The Right EHS Software for People Serious About Safety
Some training and compliance systems require you to lock into a plan. With us, you choose the plan that is right for you and if things change, no problem! Just let us know, and we will find a new plan that better suits your needs.