Posted on
September 15, 2022
in
Why is eLearning Trending in 2023?
Since the start of the epidemic, we've all become a lot more accustomed to digital alternatives. We now approach many daily tasks differently, from going to the grocery store to going to class.
However, what about before the pandemic? Many of these online services have become more popular as a result of social distancing policies, but these technologies have been around for a while. Online courses or eLearning, for instance, has achieved 900% growth since the start of this millennium [1].

Today we'd like to investigate why many people were already taking advantage of the benefits of the information age before the pandemic closed down classrooms and made online learning the only option.
Explore this article:
eLearning perks
Whether a pandemic is closing classrooms or not, eLearning is the future for many companies' training programs. HCM Outlook found that eLearning cuts training times by 40% [2]. Below are just some of the reasons most Fortune 500 companies have made the switch to Online Learning:
It costs less than in-person training – This is true for both the company providing the training and the students who are enrolled in the courses. Online training programs are frequently less expensive than their in-person counterparts, but you also have to consider the effects of losing substantial portions of the staff when they leave the office to attend a training program. While many eLearning providers incorporate mobile functionality, so you don't even need a workstation to take a course. Employees can use their own devices at no charge to them and be back to work in no time.
Course subscriptions are cheaper – Subscriptions for online courses help big businesses fulfil all their roles' needs. Contrary to in-house training that seldom provides course subscriptions.
eLearning can be customized – When a company has a unique style of production, it can be hard to find a training course that achieves safe levels of awareness. Many eLearning companies provide convenient media production teams willing to make a custom tailored course that is as relatable as it is informative.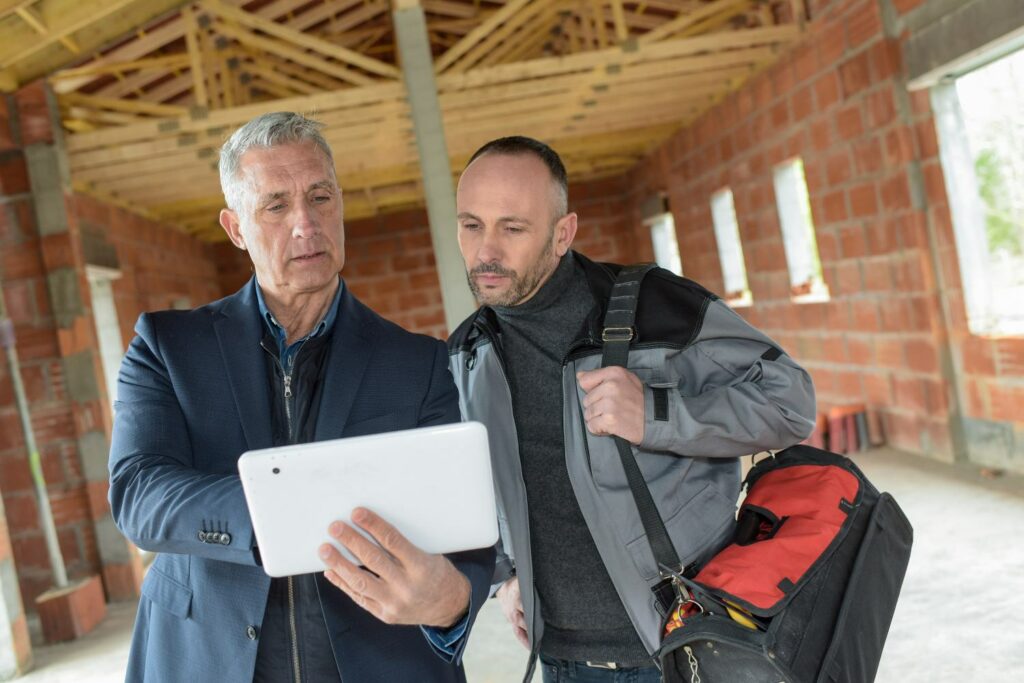 eLearning May Not Be for Everyone
Why isn't everyone using eLearning if there are advantages like these? It goes beyond the simple fact that it takes time for these things to catch on. eLearning isn't always the best option for every student.
Different style of learning – Although eLearning is more convenient, it also requires greater focus. There are always those who learn better in a classroom environment and those who just aren't paying attention. However, to alleviate the transition, some online courses incorporate virtual proctoring so that you can keep tabs on your students' progress and be sure they've learned the required material.
Lack of face-to-face relation – eLearning is just one step in EHS bolstering. After taking online courses, it's good to bring your staff out onto to floor where they can see the knowledge they've learned applied to their day to day. This practical combination of theory and practice will cover most styles of learning.
Training's Not Just for Recruits
Training helps companies produce at modern levels. In this technologically advancing world, the only way to stay ahead is to stay informed. Training helps companies develop and implement new means of producing with higher efficiencies. Not only does training help with efficiencies and safety, but it also raises employee satisfaction.
There are also a variety of courses that weren't widely accepted in the past—due to the difficulties of classroom learning—that are now appreciated for their worth. Courses like office ergonomics and discrimination-free workplace increase the quality of life for team members and subsequently their job satisfaction.
Training may have been necessitated by safety and compliance, however, online courses and savvy leadership of the past have proven they can help in many more avenues.
eLearning is More Flexible
According to some theories, 75% of new information that we learn but don't use will vanish within 6 days. That's why it's crucial to keep your learning practical. And it's much easier to achieve this through eLearning for these reasons:
eLearning is Globally Accessible: Due to eLearning not being restricted to location, the variety is staggering. You can find niche courses your staff will be able to associate directly with their tasks locking in the lessons they've learned online.
Customizable Courses: As we spoke briefly before, these days you can design your own courses for a fraction of traditional costs. Not only that but many production companies allow you to keep all the rights and royalties allowing you to sell your courses after. This is very common because generally a manufacturer knows their needs better than a studio, so they can write a more relatable course that other companies may prefer.
eLearning can be Taken Anywhere: Lastly eLearning doesn't require transportation or a classroom. Therefore, team members can take courses on-site and on demand.
Takeaway
Online training or eLearning is a burgeoning industry for a reason. There's evidence it will grow in magnitudes by 2030. None of the Fortune 500 companies who've adopted eLearning were conned into the transformation. They all have great success stories and evidence of money, time, and energy saved in the process. This industry is trending because it is incredibly useful. eLearning is just another great product that utilizes our new connected world.
Citations
Related posts