Posted on
September 8, 2022
in
Make Safety Compliance Easy With a Training Matrix
A training matrix can tell you what credentials are needed at any given location or task. This automates much of the training process. This software can track thousands of job requirements and inform you of the credentials they require, so you can have your people trained up and on site as soon as possible.

No matter how big your business is or what sector it operates in, investing in employee training can make a significant difference in how quickly it grows. A well-managed training program could last as long as an employee works for your company, and it should go far beyond basic orientation. So let's talk about how a training matrix can make all this easier.
Explore this article:
How can a training matrix help?
A training matrix's main objective is to close the gap between your employees' current skill levels and those that are requisite. It operates by automatically notifying your management or staff when training is needed. Your employees will even be supplied suggested courses they need to retake if you combine it with a learning management system and training record management system. Your employee can then rectify there training on their own with no reminders required from administration. You can imagine how much chasing and diligence this transfers into the capable hands of software.
A completed training matrix can:
Enhance Safety – A training matrix can notify staff members automatically when training criteria aren't being met, saving up administrative tasks
Keep You Universally Compliant –In addition to providing more information about individual job sites, a matrix can inform you of the training needed for different nations, states, or provincial credentials you require.
Port Responsibility to Your Team – A fully accessible training matrix allows your employees to quickly check credentials before they head off to a job site, to make sure they're not missing training. That way everyone can deal with their own requirements and extra administation costs are cut.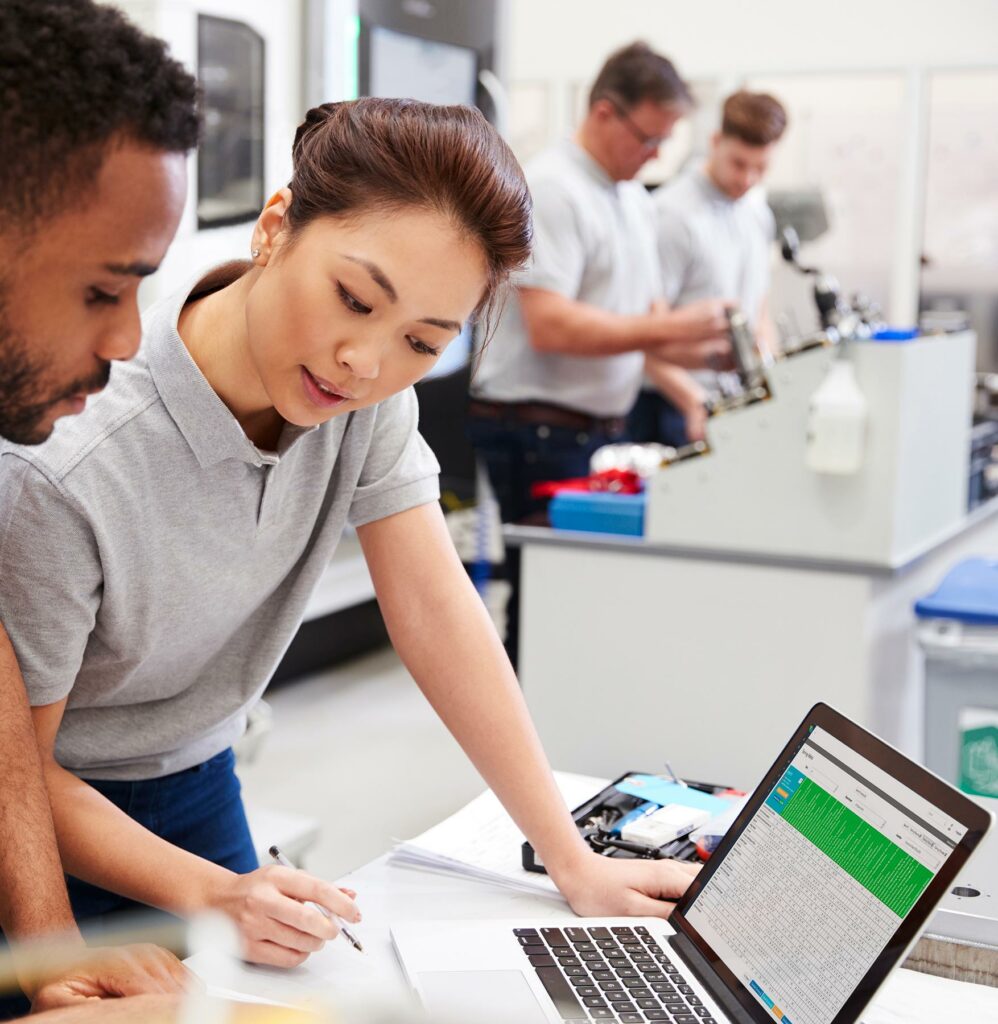 Spreadsheets or software
You could be tempted to begin with a spreadsheet-based instead of a training matrix if you enjoy doing things on your own. After all, doesn't training matrix software also export comprehensive spreadsheets? It does, but the program can do much more than that.
All of your information is centralized by training matrix software, and status modifications are automatically updated as well. Regardless of where in the organization the data is coming from, you can access it instantly. Additionally, based on role and location, workers may automatically be issued training programs, digital forms and folders, and more.
If you decided to utilize a spreadsheet for your training requirements, you will eventually experience problems with incompatible updates, out-of-date or missing data, or simple entry mistakes. It simply requires a lot more work. A thorough training matrix has a plethora of data, which might mean hours spent updating the spreadsheet each week. This multiplies the bigger your company grows. So if you want to avoid some growing pains this is an excellent tool.
Practical uses for a training matrix
Consider a business that oversees a network of warehouses spread out across the US. Each team of personnel would require its own set of certificates because the facilities are in different areas with their own rules and regulations. In many warehouses, forklift qualifications are required for certain teams, while qualifications for handling hazardous goods are required for other tasks. In other words, multi-facility or site compliance requires the tracking of cross state training requirements, expiry dates, and job types.
Tracking all these training requirements using traditional administration techniques requires constant vigilance and chasing. But training matrix software can do it no problem while everyone else focuses on producing. Once an employee selects his job and location, they'll be informed of their requirements. And in some cases – like with our integrated LMS system – a training matrix will even allow the employee to take a course on their mobile phone and rectify any issues.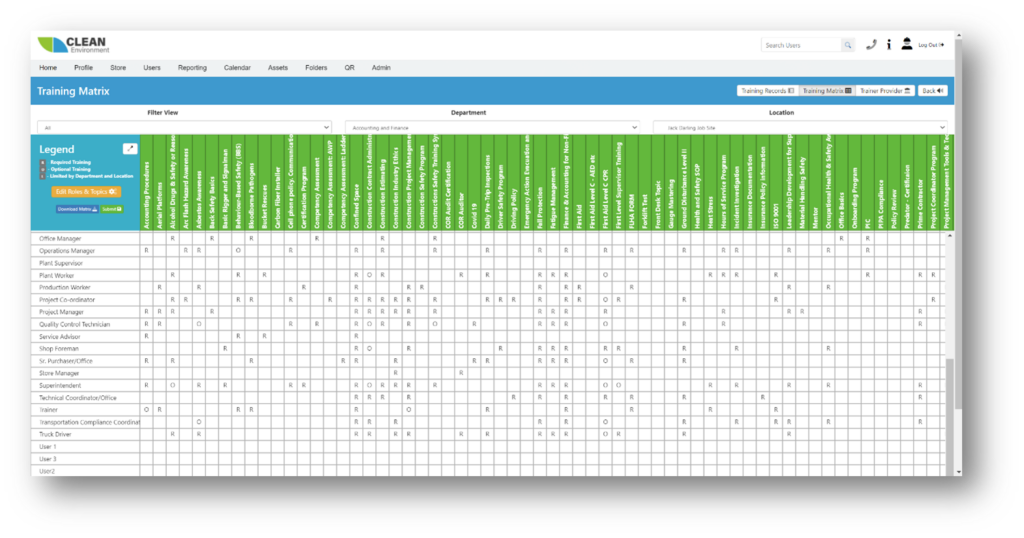 Will a training matrix work for us?
Training matrix's greatly help in staff satisfaction, cutting costs, and freeing up HR responsibilities so they can spend more time on team building. Is it really worth it to use a training matrix? The answer is circumstantial. We already mentioned how a training matrix can cut some of the difficulties with a growing company. However, even small contractors who adhere to many rules on many job sites have found training matrix's save them money and energy.
Many contractors also have to bid on contracts and prove their compliant. Being able to simply print or link patrons to your training matrix allows your customers to see your talent is more than capable of providing the service your bidding on.
The training matrix is just another software trend that is trending for a reason. It can make compliance easy, and supplies proof. It allows your staff to worry about their creations, rather than their compliance.
Training matrix summarized
The training matrix is just another software trend that is trending for a reason. It can make compliance easy, and supplies proof. It allows your staff to worry about their creations, rather than their compliance.
It's true, people are capable of tracking and providing impressive paperwork, however, software can do it cheaper, better, and more consistently. There are certain things we should leave to computers, and tracking credentials, dates and training is something most companies agree are best left to a dependable program rather than burdening their creative staff with such chores.
Related posts