Posted on
August 5, 2022
in
5 Best Online Rigger and Crane Courses on BISTrainer
Cranes can lift massive weight to jawdropping heights, given their strength, much skill and knowledge is required to safely operate cranes in today's bustling worksites. You cannot allow just anyone to swing 20,000 pounds around. Crews working near a crane can all benefit from crane knowledge. Being aware of pinch points, swing physics, and even rigging will only increase safety and make life easier on the operator. So let's look at some of our top-rated and most-used online crane and rigging courses, beginning with rigging.
Most Popular and Highest Rated Rigging Courses on BIStrainer
BIStrainer is home to 1840 online courses produced by many informative consultants. So we'd like to showcase which classes are revered and used frequently in our network. Below we have listed the most popular, followed by the highest-rated courses for rigging.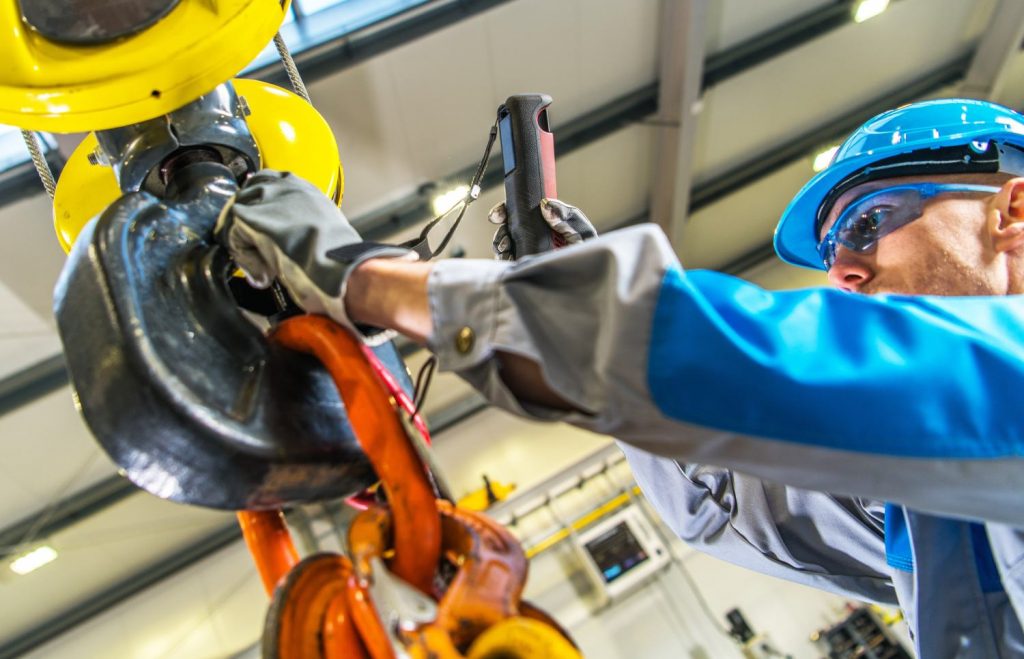 Basic Rigging – Level 1 from Cranemasters—a thorough company that recently moved much of their training to eLearning, is one of our most popular rigging course in our library. Basic rigging has over 5000 reviews with a combined rating of 4.3/5. It's designed to comply with ASME standards and comes with competency assessments granting your staff the basic knowledge, testing, and experience required for rigging.
This online Basic Rigging course covers the following topics:
Rigging Hardware
Slings
Below the Hook Lifting Devices
Hooks
Manual Hoists
Sling Hitches
Sling Tensions
Weight Calculations
BIStrainer's best-rated rigging course "Rigging Safety in Industrial and Construction Environments" has a 4.6 out of 5 star rating. This course has taught hundreds of specialist the crucial value of load balancing and hand signals. The following topics are covered in this online course on rigging safety in industrial and construction environments:
Rigging and crane safety
Choosing the right sling for the load
Types of hitches and how to use them
Standard hand signals
Lifting, moving and lowering a load safely
And more
Rigging Safety in Industrial and Construction Environments
If your looking for more awareness for your team then see our Intermediate Rigging Course: Rigging (Intermediate). This online course satisfies the CSA Z150-98 requirements. It includes the following topics:
Pre-lift hazard assessments
Owner, operator, and supervisor responsibilities
Wire rope construction
Safety factors and safe working load limits
Rope and sling inspections
Hoist line installation procedures
Types of rigging hitches
Determining sling types, sizes, and configurations using sling capacity charts
D/d ratios
Sling centre of gravity
Crane and hoist signals
BIStrainers Most Popular and Highest Rated Courses for Overhead Cranes
Our most popular overhead crane courses have a proven history. These courses have taught many and stood the test of reviews. If you're looking for tested educational material for overhead cranes, see our courses below.

This online overhead crane course explains the different cranes and lifting equipment, how to inspect and use them safely, and how to spot common risks associated with their use.
This class is compliant with Canadian online overhead crane training (Bridge Cranes, Gantry Cranes), and recognized by I-CAB. This course satisfies Canada's requirements for operator safety training's classroom component.
The course covers:
Types of overhead cranes
Hazards associated with cranes
Crane inspections
Inspection checklists
Load tests
Crane structure and components
Emergency shut-off
Suspended controls
Electrical systems
Warning labels
Safe crane operations
Rigging hardware
Rigging practices
Overhead Crane – Operator Safety (CAN)
With a 4.5 out of 5, it is clear that many people enjoyed and found this course to be informative. In 2021, content experts with more than 50 years of combined experience created this new overhead crane operator course. The most pertinent info necessary for the safe operation of overhead cranes has been developed by them using their experience instructing over 40,000 students. Recognizing that the worker's competency is essential for safe operation, successful completion includes competency forms that the employer can use to thoroughly evaluate their overhead crane operators.
On successful completion, the operator will have an accurate understanding of: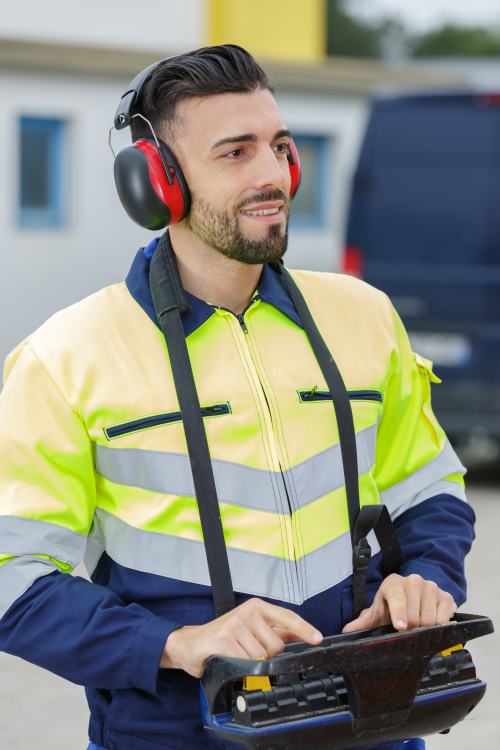 Overhead Crane Types
Common Crane Components
Pre-use Inspection Requirements
Safe Operation with Pendant Control
Safe Operation with Remote Control
Hook Position and Centre of Gravity
Safe Load Heights and Operator Position
Keeping Load Under Control
Controlling Load Swing
Flipping and Turning Loads
Taglines
Hazards of Non-Powered Jib Cranes
Post Operational Checks
Hand Signals
Assessing competency of Overhead Crane Operator
Overhead Crane Standards
Overhead Crane – Operator Training
Free Crane Online Crane Courses
We also offer a wide variety of crane and rigging related courses. Many of them are free. For free crane-related online courses see our list below.
Related posts