Posted on
December 31, 2020
in
6 Tips to Create Effective Online Orientations in 2021
Start off Strong!
Industries like construction, and oil and gas that present more hazards than the typical job, it is essential to have effective worksite orientations to protect both your employees and your business. Employee orientations may seem uncomplicated; however, it requires careful design and execution to be effective. All companies are different and have a variety of employee needs, backgrounds, knowledge, and experiences. Due to this diversity within an organization, static orientations cannot meet all the needs of employees. Many companies have switched to online job site orientations to provide fully comprehensive orientations for their employees.
Consider these tips to make your online orientation successful in 2021 and take your training to another level!
1. Remember Why Training is Important
Participants can be of all ages, cultures, and backgrounds, and training material needs to be created to cater to employee diversity. In order to be successful, new hires should be engaged and ready to work. Training should be used to transfer guidance and knowledge to everyone. Simple slides and photos can be sufficient for a digital orientation, you do not have to overcomplicate it, although videos and gamification can help produce more engaging training. Avoid using jargon or acronyms that may be confusing for new employees. Separate the training material into clear, key topics and be clear on what the employees should be learning in each section. Employee safety depends on having good training.
2. Keep Leadership Connected
Safety managers and upper management can communicate more effectively with new hires and site visitors when shifting worksite training online. A digital format allows changes, such as form revisions, to be completed with ease. Online orientations allow the leadership to stay connected and know exactly what they are providing their employees with.
3. Make it Universally Accessible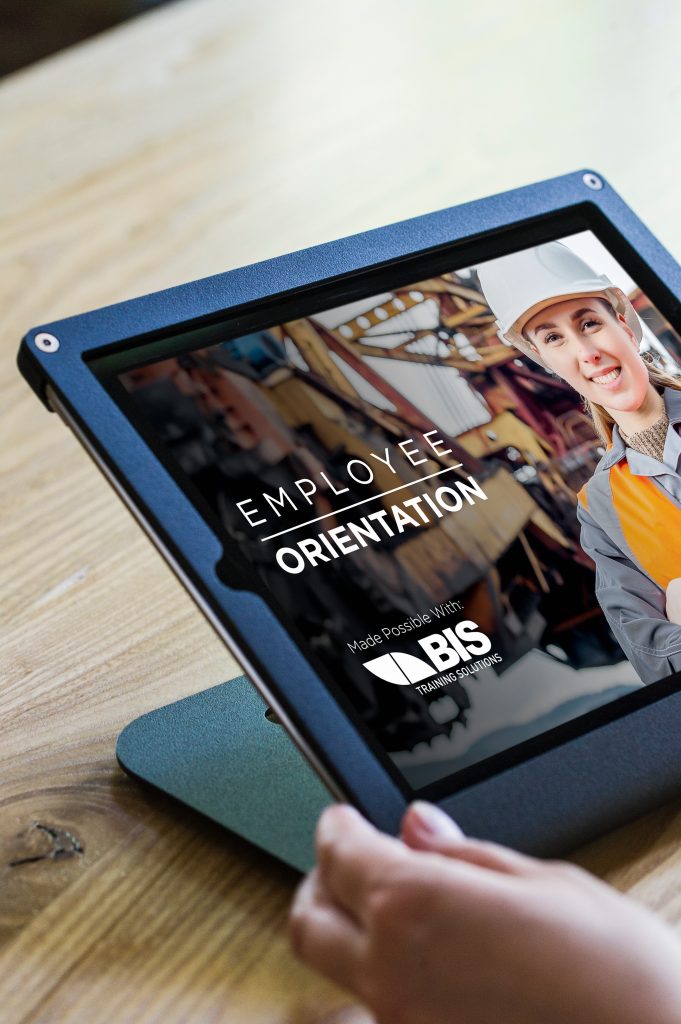 A large number of companies have already moved, or are moving, to accessible, mobile-friendly, digital worksite orientations. Digital online orientations provide you with the ability to create engaging and easier to manage training while allowing training to be completed anywhere, anytime.
4. Confirm
Participation
Worksite safety is of the utmost importance. Virtual proctoring  allows you to confirm participation and that ensure that the orientation is having the attention it needs and deserves. With digital orientations, you can ensure new hires are the correct person and they are engaged in the subject matter that may save their lives one day.
5. Capitalize on Digital Forms
There is usually a large amount of paperwork that needs to be completed during orientations. Completing this can be extremely tedious and take valuable time away from other tasks. Online training allows you to include digital forms that can instantly be completed, stored, and accessible to Human Resources to file, right inside the orientation! 
6. Have Self-Registration
It can be a hassle to register employees for an orientation if they have to call in, fill out paperwork, or register in person. However, registration can be managed online by the employee where they can self-register and obtain all the details without having a middleman. This convenience of self-registration is faster and requires less logistical and administrative work for the company.
In Summary
Worksite orientations are crucial to ongoing success as well as employee safety. Switching to online training makes everything more efficient and effective. With these six tips, your company orientations will be safer and more successful.
Related posts