Posted on
July 17, 2020
in
How Digital Folders Can Improve Your HR and Safety Workflows
Digital folders – HR and safety processes are both the cornerstone and often the bane of a company's existence, particularly for those industries where safety is absolutely crucial, for example, construction, oil, and gas, or transportation. Keeping on top of a worker's initial and ongoing training needs can be a challenge, as can making sure all onboarding and HR paperwork is completed and organized. The way your files and documentation are handled can be a decisive factor in the overall health of your business.
When you take someone new on, it's all too easy to allow HR documents and safety training to get overlooked. Often the company needs the new hire to hit the ground running and so the red tape and bureaucratic processes are left on the sidelines. While it's understandable that a company would want their new employee to be productive as quickly as possible, neglecting these important parts of the onboarding process can have grave consequences down the line if they result in safety-related incidents. Moving your paperwork across to a digital storage system, however, can help your company keep on top of its HR and safety training requirements as well as save you a significant amount of time.
Here we take a look at the advantages of cloud storage and digital folders in relation to your HR and safety processes:
You Can Access Information from Anywhere
While once upon a time you needed to be in front of a specific computer in a fixed place to access a particular document, cloud storage turns all of that on its head. With digital folders, you can gain access to whatever you need whenever you need it, no matter where you are. As long as you have an internet connection, you can view, download, and work on documentation from any laptop, desktop PC, or mobile device. This is incredibly convenient for people who may frequently be away from their desk or who are based at different sites. It also allows you to carry out the onboarding process much more efficiently. Your HR department can send across all the onboarding material and relevant paperwork such as tax forms before the new employee even starts work with your company. All that's required is to supply the new hire with an account that gives access to the digital folders needed. This not only saves time when your worker shows up on the first day with their paperwork already completed, it also makes it less likely that crucial documentation will be overlooked.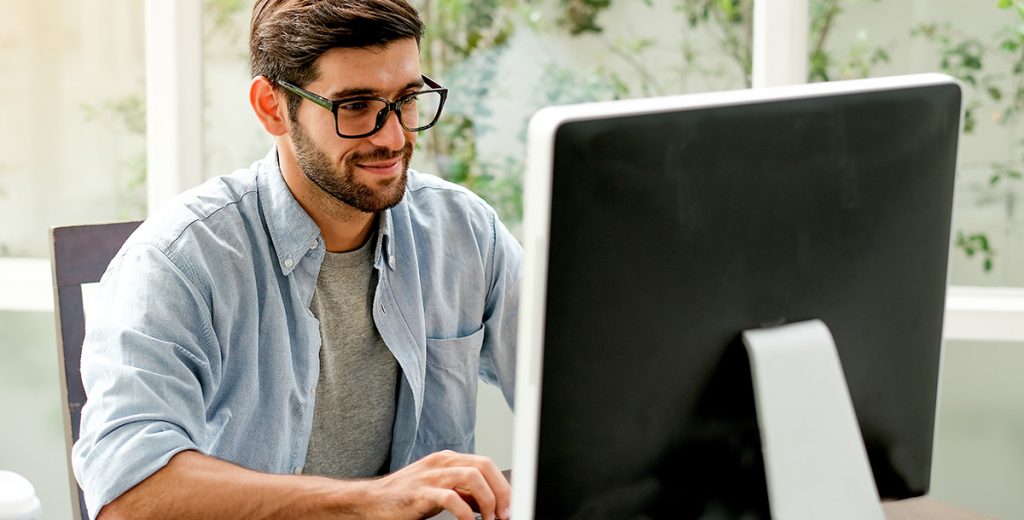 You Can Search for Your Files Quickly and Easily
While most documents these days are in digital form, this doesn't always translate to them being easy to find when you need them. Stuffed to capacity file cabinets may no longer be a staple of the average HR office, but unfortunately information can still be as difficult to locate as the days when it would slip down the back of a drawer. Switching to digital storage, however, can put an end to not being able to place your hands on the file you need. Cloud-based systems come with advanced search functions already built in, so you can easily locate the document you're looking for with a few keystrokes. You can also grant access to your digital folders to the members of your team so that everyone can view as well as amend or revise a file without needing to save it onto a separate device. This means that all the relevant people can be sure they are seeing the most updated version of a document at any given time.
You Can View the Entire History of Your Files
As well as extensive storage and easy-to-use search features, many digital storage firms also allow you to view the entire history of every document. This includes a list of the people who have accessed a particular file at different times or the various changes that have been made throughout its lifespan. This can be very helpful if you are trying to demonstrate that a worker has viewed a specific safety document or if you would like to know whether a file has been accessed by an intended recipient. It can also be useful in legal matters where safety documentation is being contested – having access to every version of the file throughout its history may well help to prove or disprove a claim. It also allows you to track any changes made to a particular document by various people.
Storing your documentation and paperwork in cloud-based digital folders can improve the overall management of your onboarding, HR, and safety processes. Being able to access files from anywhere enables new employees to view and complete any necessary forms and documents before they start work with you. Robust search features make finding documents a quick and simple task, and in-depth file history information means that you can view who has accessed a particular document as well as all the changes the document has undergone. With the world becoming more digital with each passing day, it's easy to see why more and more companies are choosing cloud storage for their HR and safety paperwork needs.
Related posts